It's May 1970. Jimi Hendrix plays a transcendental concert in Berkeley Community Theatre with the backdrop of hundreds of students outside protesting the Vietnam War and President Nixon's tough crackdowns. Not only did he bring young black and white music lovers together through his music, he was also a pioneer in his use of the electric guitar. 
When he died at the age of twenty-seven the world was rocked. His sudden death have left many asking whether it was really the drugs that killed him or was there a greater agenda at play?
And perhaps with good reason. In 2009 James "Tappy" Wright, a former roadie for Jimi Hendrix, published a book titled Rock Roadie: Backstage and Confidential with Hendrix, Elvis, The Animals, Tina Turner, and an All-Star Cast. Thirty-nine years after the legendary rockstar's passing Wright revealed that in 1971 a man named Mike Jeffery admitted to murdering Hendrix. But who is Mike Jeffery and what motive might he have to kill such a high-profile superstar? 
Mike Jeffery, Shady from the Start
Mike Jeffery got his start in music world in London, from where he eventually worked his way up to managing Jimi Hendrix. But he did not begin his working career in the music industry. He didn't, in fact, start out in the music business at all. At the age of 22, he enlisted in the National Service and later joined the Intelligence Corps as a professional soldier.
After serving his tour of duty, he started focusing on creating a career in the booming London music industry. He began by running tiny music venues in northeast London, most notably the Marimba coffee bar and the Downbeat jazz club. In the latter, he got to know The Animals musician Eric Burdon.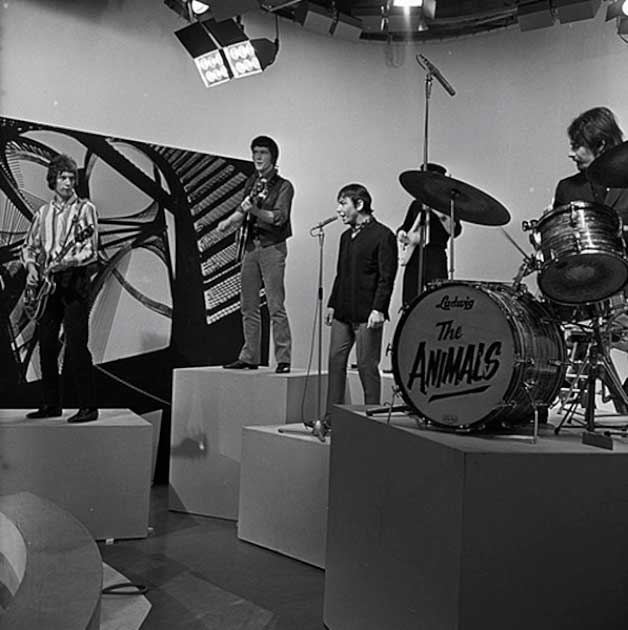 Being surrounded by so many upcoming musicians in London allowed him to maneuver his way into the orbit of a man named Don Arden. Also known as "The English Godfather" Arden managed the bands Black Sabbath, Electric Light Orchestra, Small Face, and The Animals.
Arden was also apparently something of an unsavory character, being known for using kidnapping, assault, blackmail, and other unorthodox methods when conducting his business. So, when Jeffery stole The Animals from him it was just business as usual. 
Later, Eric Burdon alleged that Jeffery set fire to his own club, the Marimba coffee bar, in order to collect the insurance money. Another allegation was that he ran away with The Animals' ready cash and transferred it to an account overseas. Jeffery had started to paint himself as a man with a greed for the finer things in life, a man who was in it for the money and who had no trouble burning bridges.
Jimi Hendrix: Cash Cow
Chas Chandler, the bassist for The Animals, first saw Jimi Hendrix whilst on a visit to New York. He was blown away by Hendrix, recognizing his superstar potential. Hastily he flew him back to London where Chandler and Jeffery co-signed him.
Although Chandler was apprehensive about involving shady Jeffery, he required financial support to launch The Jimi Hendrix Experience. Thus, Jeffery took charge of the company's business operations while Chandler oversaw its production.
And then Hendrix changed everything forever. His radical use of the electric guitar at the 1967 Monterey International Pop Festival, fusing its feedback, distortion, and fuzz to produce a cutting-edge genre of music, left all who saw it is disbelief. After seeing Hendrix's meteoric potential, Jeffery pressed him to embark on a world tour.
Bringing in a juicy $100,000 per show Hendrix, underwent a protracted tour, which frequently left him fatigued from back-to-back performances and his nefariously escalating drug habit. Jeffery was not only overworking Hendrix, but he was also extorting him. The conniving manager kept all of his records and notes in Russian in order to dodge audits, and secretly transferred the stolen funds to offshore accounts.
The Experience's bassist Noel Redding reportedly once inquired as to where Jeffery was going with a bag containing the group's funds. Jeffery didn't take this lightly and coerced Redding into quitting the group. For Jeffery, who publicly boasted about his perilous missions during the Cold War, this mob-like behavior was the norm.
He frequently recounted stories that had likely been blown up, including the assassinations of Greek spies, the destruction of Russian outposts in Suez, and the torture of KGB personnel. Eric Burdon wrote about Jeffery's criminal persona, claiming that "His own mob sprang up around him like morning mushrooms … His main enforcer was The Turk, a nasty bastard whose tools of choice were an axe and two highly trained German shepherds."
When Redding and Hendrix fell out over "creative differences" as Burdon puts it, "The window of opportunity was there for Jeffery to scoop it all up". Redding was out and Jeffrey was king of it all.
Hendrix's World
Four months after he wowed the world with his electrifying 1969 Woodstock performance, something happened. Hendrix was, according to biographers' accounts, kidnapped over what is known as the "lost weekend".
Whether Jeffery was responsible for the act or not, things had changed and Jimi began to develop suspicions around his manager. Hendrix was well-versed in the "drugs, sex, rock & roll" scene by this point, but something had upset him about Jeffrey.
That same year Hendrix left the Experience to form the Band of Gypsy with their opening gig at Madison Square Garden. The evening was memorable as Hendrix collapsed after performing only a few songs.
Buddy Miles, the band's drummer claims to have seen Jeffery slip Jimi two tabs of bad acid, a wild theory but one which matches with Jeffery's record for bending the rules. Band and manager were not on good terms by this point: Jeffery "didn't want Jimi playing with an all-black band," Miles remarked, adding darkly that "…one of the biggest reasons why Jimi is dead is because of that guy."
Things began to heat up further when Jimi apparently left New York City for London as, in his own words, "Lately I've been thinking that I'm circled by wolves" Who the wolves were, and how London would help, were not clear.
Murdered for an Insurance Pay Out?
On September 18th, 1970, an ambulance was anonymously called to the Samarkand Hotel, London. There, beyond the open door of a hotel room was the vomit-covered body of Jimi Hendrix. He was just 27 years old.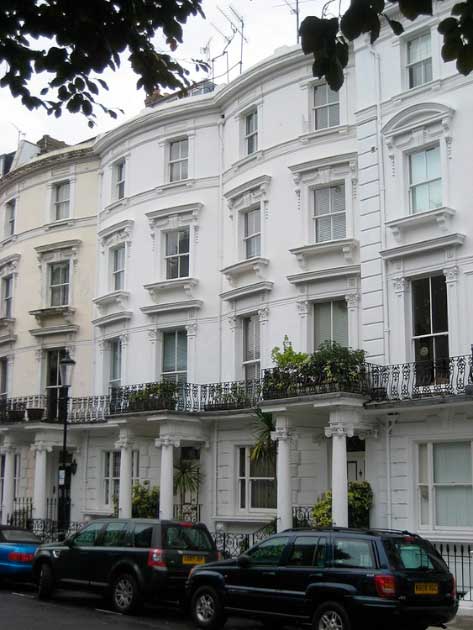 An autopsy revealed that his death was due to barbiturate intoxication and inhalation of vomit. More specifically medical reports noted that 9 prescribed Vesparax sleeping pills were found in his system, a massive eighteen times the recommended dosage.  
Here, James "Tappy" Wright's account began to sketch a picture of the potential cause of Jimi Hendrix's death. In his book he wrote that the manager told him, "I had to do it, Tappy" adding "You understand, don't you? I had to do it. You know damn well what I'm talking about … We went round to [his] hotel room, got a handful of pills and stuffed them into his mouth … then poured a few bottles of red wine deep into his windpipe."
The day before Hendrix passed away, Miles Davis's manager Alan Douglas called Hendrix's New York attorney to let him know he would take over management responsibilities, which would make Jeffery unemployed. Not only did this mean that Jeffery's cash cow had run dry, but it also meant that with the change in management his books would be turned over. His embezzlement of funds to offshore accounts would undoubtedly be investigated and might even result in prison time.
Another roadie by the name of Mr. Wright claims that Jeffery told him that Hendrix was "worth more to him dead than alive" referring to the £2 million life insurance policy that he was the benefactor of. 
Whether an unfortunate member of the notorious "27 club", too deep in the rock & roll lifestyle or a victim of Mike Jeffery's greed the truth will most likely stay a mystery. When Jeffery died in a plane crash two years later, any chance of this accusation being verified died with him.
Due to the numerous tales about Jeffery's shady past in the bag room and his readiness to use whatever means necessary, it is difficult to contest this theory. Was he about to be exposed? Did he kill Jimi Hendrix? It is certainly a possibility.
Top Image: Jimi Hendrix in 1967. Source: Hannu Lindroos / Public Domain.
By Roisin Everard