Donatien Alphonse François, Marquis de Sade, was one of the highest ranked and powerful French noblemen of the 18th and 19th centuries. Yet he is remembered today for his depraved reputation and cruelty to others, apparently in pursuit of self-exploration and discovery.
Despite all the advantages of rank, position and wealth, the Marquis would end his life in a mental asylum, dying wretchedly and shunned by his peers. But does the man who coined the word "sadism" to describe his wanton cruelties deserve his fate?
The Madness of Marquis de Sade?
Certainly, the evidence is damning. The Marquis wrote many scandalous, sexually explicit and sadistic literary works. But already there is a contradiction, in the response of his readership. On one side, he was a bestselling author of his day, gaining quite a bit of fame. On the other side, his works were often banned from public circulation, some as late as the 1950s.
Modern appreciation has been a long time coming, but it is firmly in support of the Marquis today. In 2017, the modern-day French government announced that Marquis de Sade's works were a national treasure. So, the question again arises, Was Marquis de Sade a great writer and genius or simply someone who indulged in sexual profanity and sadism? The answer is yet to be found. 
Although he was a politician and philosopher, the Marquis de Sade was more famous for his works. His works included novels, short stories, plays, and political tracts. Many of his works were indeed published under his name.
However, a number of his works were published under a pseudonym, and Marquis de Sade denied ever writing them. He is most famous for his erotic literature works that combine pornography with deep philosophy. There was both violence and beauty in Marquis de Sade's erotic works.
His works often focused on physical and emotional responses to external influences, and he returned several times to the concepts of humiliation, sodomy, pain, and crime. More dangerously, his erotic works also touched upon blasphemy against Christianity which enraged people of his time. Therefore, it is unsurprising that he became infamous, and his works were forbidden.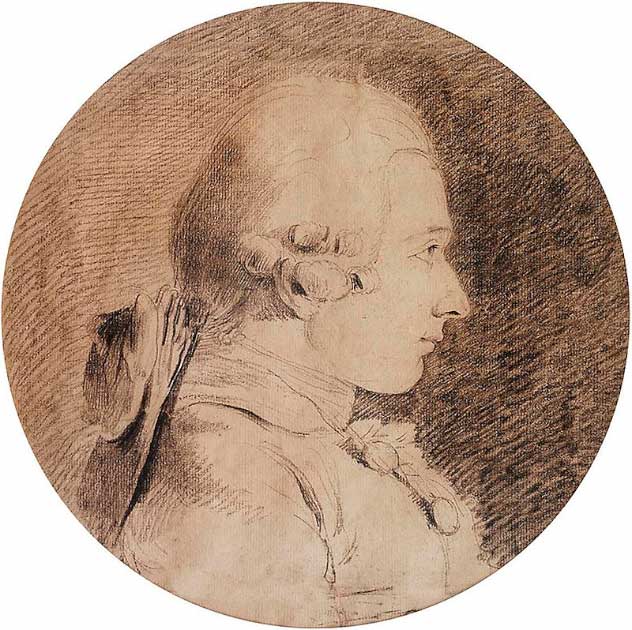 Were the extreme acts he explored in his literary works mirrored in his real life? It certainly seemed so, with several anecdotes about the Marquis showing the same streak of violent sadism he discussed in his works. He was certainly a man of excess, known to participate in orgies and beat his servants.
Was it madness that drove him to these acts, then, madness he even apparently self-diagnosed in his works? This seems to be a step too far: these incidents did not show clinical signs of sadism, as explained in his writing.
This shows that how the mind works is not always reflected by the actions of a person. The person can very well function according to social rules while hiding dark unacceptable thoughts in his mind, and it seems the Marquis was exploring his dark thoughts, but also aware of their limitations within society. He was aware of his boundaries, but perhaps he was testing them also.
Sade was not a supporter of unbridled lust that could lead to criminal corruption in society. He advocated for the use of public brothels supported by the state so that men could satisfy their most innate desires without causing harm to society.
In a way, this shows that Marquis de Sade was not really the sex-hungry, depraved maniac that he has been portrayed as. In his recognition of the baser instincts of humans there was an honestly that most public conversations shy away from in their prudery. He was, to an extent, merely acknowledging sides of human emotion which exist and which, for some, must give vent to expression.
However, this does not mean that Marquis de Sade was free from controversies or scandals. 
A Scandalous Life
To be clear, the Marquis was not above practicing what he preached, and from his life history, it is clear that he thrived on scandal and controversies. He repeatedly hired prostitutes, both male, and female, to fulfill his sexual fantasies. The accusation of blasphemy was also at that time a serious allegation against a nobleman.

All these stories of the Marquis, including a suggestion of an extra-marital affair with his wife's sister, are however only accusations. With the events described hidden away behind the high walls of his castle, these accounts cannot be fully proven. Even if they were true, Marquis de Sade was never publicly profane.
Even today, people are confused about the Marquis de Sade. On the one hand we have a revolutionary philosopher, not afraid to speak out at both the hypocrisies of the French aristocracy and the evils of the Reign of Terror that followed the French Revolution, both actions which saw this imprisoned. On the other we have a monster driven by lust and greed of the physical kind.
Although the written accounts only point to the beating of a maid, Marquis de Sade was also accused of rape, sodomy, and torture. He was even accused of keeping six children as prisoners in his palace. He is also believed to have fed his many prostitutes with the aphrodisiac known as "spanish fly" extracted from beetles, a dangerous substance which could even kill.
It seems the Marquis was seeking to explore the sensations he discussed in his works, either himself or through proxies that he summoned to his castle. But in the details of these acts it seems he was not deliberately cruel so much as careless with the lives of people from a lesser station. Nevertheless, his actions did get him into trouble.
In the year 1763, the infamous Marquis de Sade was imprisoned in the prison of Vincennes for committing blasphemy and ruining an image of Christ. He reportedly stomped over a crucifix while screaming profanities to a hired prostitute in a locked room.
Once this episode was over, he ordered the prostitute to whip him with a cat o' nine tails, a particularly brutal form of punishmeny. Because of his works and his sexual reputation, he was put under arrest and surveillance many other times in his life.
In the year 1768, some years after his first imprisonment for sexual crimes and blasphemy, he was also accused of keeping a woman captive after giving her a job as a housemaid in his residence. He picked up this German widow and took her to his country residence with the excuse of needing house cleaning services.
He then held her at knifepoint and assaulted her for two days. He even raped her, tortured her with hot wax, and whipped her. After two days of torture and sexual assault, the poor woman was able to escape from the residence through a small window. The Marquis de Sade was then again arrested on charges of rape and torture.
However, the widow was later bribed to drop the charges, and Marquis de Sade escaped without any legal charge against his name. Even though there were no legal charges against him, Sade spent most of his time in captivity and under house arrest. Most of his works were also indeed written while he was in captivity. 
Although he did spend a lot of time in an asylum, his continued writings and philosophical works raise the question if he was really mad. He died in 1814 in a mental asylum, forever branded as a madman. However, the nature of his works and his views about sex and philosophy have inspired many modern historians and philosophers to study his works and life closely. Whether he was a sex maniac or not, his works continue to influence today's literature and thinking. 
So, a man who explored cruelty alongside other expressions of his free will? Certainly. A man drawn to such cruelties perhaps more than most? Apparently. But was he a madman, or rather someone searching for the basic truths about the human condition?
That answer is less clear.
Top Image: The Marquis de Sade spent much of his life in prison for his various crimes. Source: Ysbrandcosijn / Adobe Stock.
By Bipin Dimri