In 1974, two men in Iceland went missing, ten months apart. Eventually six people would confess to their murder, receiving long prison sentences for their crimes.
However, there is a problem with the above in that, in the years since, it has become clear that the six most likely did not commit the murders at all. In September 2018, 44 years after the murders, five of the six were acquitted. They were innocent of all the crimes they had been accused of.
It doesn't seem likely now that these murders ever happened. But how did six people end up signing confessions to murders they didn't commit, that they knew nothing about, and that were not even murders in the first place.
What caused the so-called Reykjavik Confessions?
Two Unrelated Deaths
The Reykjavik Confessions are also known as the Guðmundur and Geirfinnur case, after the two men who went missing. Both men disappeared in 1974, the first in January and the second in November, both at a time of year when the weather in Iceland is particularly harsh.
That January the first man, Guðmundur Einarsson, made the poor decision to walk the 10 kilometers (6.2 miles) home following a night out at a dance hall in Hafnarfjordur, a town nearby. Einarsson, an 18 year old laborer, was last seen wandering in front of a passing motorist who had to be careful not to run him down in the dark. He was never seen again.
Ten months later, Geirfinnur Einarsson, an unrelated 32 year old laborer, left his home and drove to the harbor café in Keflavik, a port town on a promontory to the west of Reykjavik. There, he left his car with the keys in the ignition and vanished into thin air.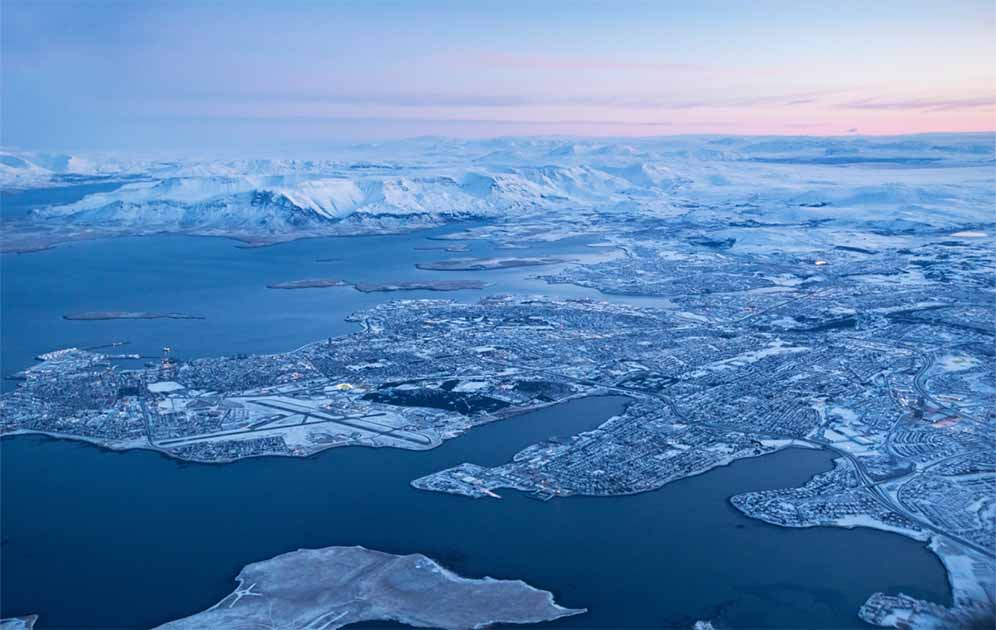 The police were unable to find a body of either of the two men, but suspected foul play. Although the conditions were harsh and disappearances relatively common, the men knew the area well and it was considered unlikely that they had become lost or that some accident had befallen them. A murder investigation was opened.
Police used questionable methods and it seemed they were more concerned with arresting a group of minor criminals on the fringes of society than they were with finding concrete evidence for the two cases. Suspects were subjected to high pressure interrogation techniques as the police followed their "hunch", and finally, after months, a series of forced confessions was extracted from suspects.
The police had focused on six suspects, who they believed were refusing to confess. The suspects were kept in solitary confinement, denied access to legal counsel and given drugs designed to weaken their resolve. One of the six, Tryggvi Rúnar Leifsson, was held in solitary confinement for 655 days, the longest period of imprisonment in this fashion ever outside of the US detention camp at Guantanamo Bay.
Interrogations were similarly extreme, with one lasting for 340 hours, as much as two weeks. They were eventually convicted based on their confessions only, as no supporting physical evidence had been found to prove their involvement in the murder of the two men.
Their confessions were filled with inconsistencies and show clear evidence of the police leading the suspects to say what they needed them to. In fact, there was no evidence that the two men had been murdered at all. No witnesses or forensic evidence supported the cause of death being murder.
Why Confess?
In the years that followed, with the six convicted and imprisoned, it became clear that the confessions could not be relied on and the question was asked: why confess to a non-existent murder? In 2011 Iceland's Minister of the Interior announced an investigation into the reliability of these processes, and the psychological factors behind the confessions were considered, particularly memory distrust syndrome (MDS).
The investigation team and the Icelandic Court Cases Review Commission, in reviewing the case, argued that the mechanisms behind this syndrome potentially led to a series of false confessions. If the suspect under interrogation was unable to remember events on a certain night, they were encouraged to insert false memories to bridge the gap, memories which led them to confessing to murder.
The psychology that exists behind these confessions is understood mainly based on case histories. However, emerging laboratory evidence supports these findings, specifically focused on understanding the conditions under which MDS is provoked. However, laboratory studies cannot consider the breakdown of the lengthy interrogations and manipulative interviews, which played a central role in extracting the Reykjavik confessions.
This routine of dehumanizing treatment was particularly hard on one man, Sævar Ciesielski. He coped badly in solitary confinement because of his attention deficit hyperactivity disorder (ADHD). Still, despite this, his interrogations frequently exceeded the six-hour legal limit, and he remained in confinement for more than two years, 741 days in total.
His lawyer was rarely present during his questioning, and for two months, the light in his cell was kept on 24 hours a day. By the time he confessed he had become convinced that he would never leave, and his situational awareness had been severely diminished by the treatment.
In Ciesielski's speech in the District Court in 1977, he asserted that "innocent people are made to confess to crimes they did not commit and are then rejected by society". This certainly seemed to match the approach taken by the police, who stated that their main aim was to accumulate a collection of consistent confessions from them all, rather than learn what really happened.  
A Diary of Mental Trauma
Another of the six suspects in the murders was Gudjón Skarphédinsson, who had kept a diary during his detention. This diary now provides an insight into the suspects' mental state, and their developing thought processes. Skarphédinsson's mental health was believed to be in peril before his confinement, with his wife being concerned with his mental state in the spring of 1974, although he refused to see a psychiatrist.
He was initially interviewed about Geirfinnur's murder in 1976 due to his connection with Ciesielski and denied knowing anything about the case. After extensive interviews for 25 hours, he eventually reconsidered his role in the Geirfinnur case, suggesting he perhaps traveled to Keflavik on the day of his disappearance. However, he could not remember encountering Geirfinnur.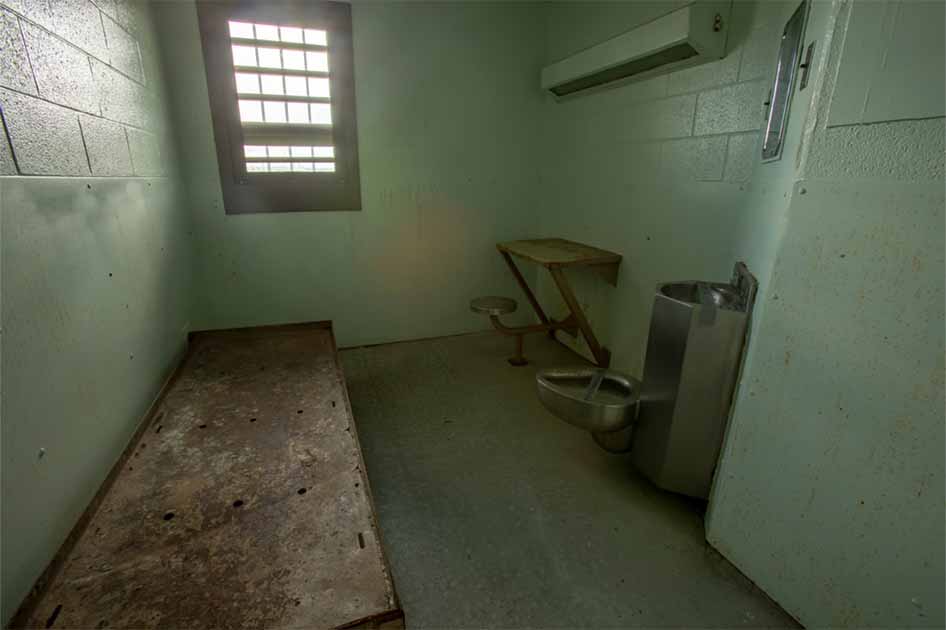 The police took undue advantage of Skarphédinsson's mental state, using it as a tool to cultivate a manufactured confession. His diary shows the further deterioration of his health during his solitary confinement, as the police destroyed his understanding of reality and replaced it with their own narrative.
His diary alongside the police transcripts reveal how he was ultimately led to internalized false confessions. "Enduring" factors, which were vulnerabilities he suffered from before confinement, were exacerbated with "Acute State" factors, which became prominent as he began to distrust his memory and instead trust his investigators.
Karl Schutz, leading Skarphédinsson's inquiry, told him, "you should confess because you will feel better afterward," reinforcing the police's manipulation of his questioning, and Skarphédinsson began to believe that things would improve for him only if he admitted to being involved in Geirfinnur's disappearance.
Further research into the psychological effects of interrogation has revealed that it can lead to post-traumatic stress disorder, which Skarphédinsson and the other six suspects indeed developed due to the police methods. By the time the police had finished with them they had seemingly lost all perspective and wanted only to stop the interrogations.
A Brutal Injustice
An Iceland detective Gisli Gudjonsson, a leading expert on false memory syndrome, analyzed the psychology behind false confessions. Drawing on his experience in working on other significant cases of false imprisonment such as the Birmingham Six, he stated that Skarphédinsson's diary is a clear example of MDS, substantiating the controversy surrounding the Icelandic police's methods in the 1970s. 
The European Committee also criticized the lengthy detention of the suspects in the case for the Prevention of Torture earlier in 1993. Notably, the group deemed the suspects' confessions unreliable due to factors including personal circumstances and solitary confinement, Skarphédinsson's disproportionate trust in his investigators being an example of this.
Following the review in 2018, five of the six victims were acquitted. The sixth, Erla Bolladóttir, remains convicted of perjury after she implicated others in the disappearance, including her half brother. Can she be blamed for this false confession, too?
Top Image: How were the six influenced to confess to a murder they didn't commit? Source: realstock1 / Adobe Stock.
By Bipin Dimri