The 1920s and 1930s in the United States was a golden era for organized crime. Grown rich on the immense opportunities offered by prohibition and the illegal sale of alcohol, the crime families grew powerful with the sale of stolen goods, the purchase of crooked politicians and cops, and often through indiscriminate murder.
Such families operated outside the law and often took matters into their own hands. It was a volatile environment, but one where there was money to be made, if you had the stomach for the work. And one such tough guy, who made a name for himself as a freelance hitman, was Buster, from Chicago.
This killer for hire was responsible for many mob-authorized hits, from lowly street men all the way to Giuseppe Morello, the first boss of the Morello crime family. Buster was responsible for several high profile murders in the 1930s, as the Castellammarese War raged in the streets of New York. This was a man to be feared, a ruthless killer.
And nobody really knows who he was.
Buster from Chicago
Given his alias, we can know at least a couple of things about Buster from Chicago. Based on his nickname and origin, many people claim that the Buster from Chicago was none other than Sebastiano Domingo.
Bill Bonanno, who was the son of Joseph Bonanno, the Bonanno crime family leader, identifies him as such in his book named "The Last Testament of Bill Bonanno," which was released in 2011. Bonanno Sr. had participated in the New York gang war, and had seen what Buster was capable of.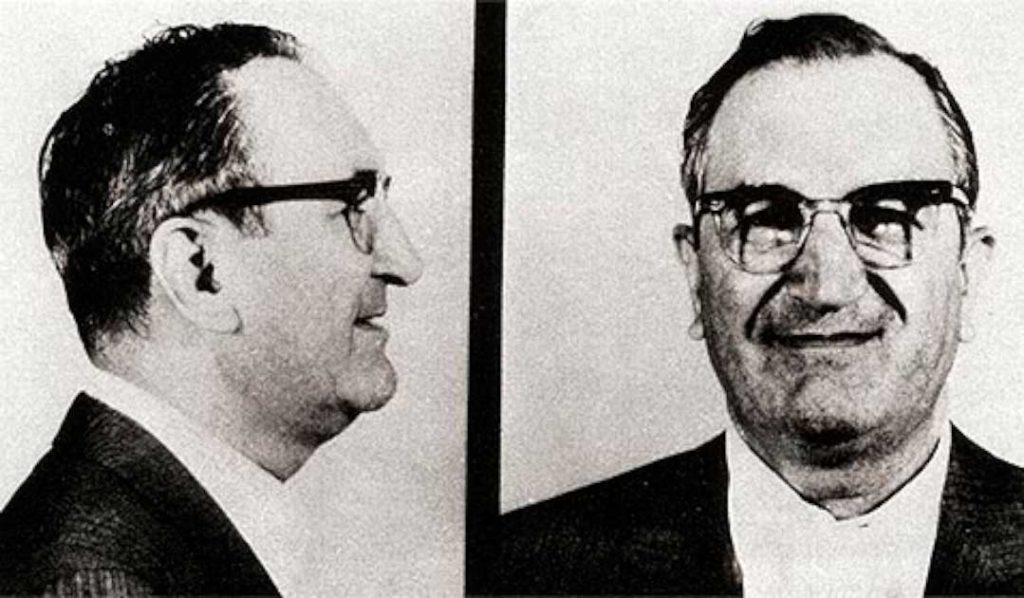 The name certainly tracks. Domingo was known by a shortened version of his first name, "Bastiano" which could easily be further corrupted to "Buster". And he was from Chicago, his family having settled there in 1913.
However, there are others who argue that Buster from Chicago is just a character that was created by Joe Valachi, a member of the Genovese family, in order to escape from his responsibility for various killings. The Genovese family was one of the five New York families at the center of the war, and Valachi, made famous later as the first person to publicly admit to his involvement in organized crime, was suspected of several murders.
What is certain is that those who knew Buster from Chicago had very little idea about his background. There is little else to go on except for scraps, such as Valachi describing him as a "college boy" in terms of appearance.
When working with the assassin, Valachi saw that Buster had exceptional skills in using a number of weapons such as machine guns, pistols, and shotguns. Valachi also claimed the Buster used to carry a Tommy gun in a large violin case, a lurid touch which adds to his mystique but sounds like a later invention.
For a start, Buster was known to operate not with a Tommy gun but a 12 gauge, sawed-off pump shotgun. This was apparently kept within a guitar case on at least one occasion. But whatever his weapon of choice, Buster made a splash from the very first. The very first murder assignment of Buster from Chicago was to kill Giuseppe Morello.
Murder For Hire
He took up this assignment from Salvatore Maranzano, another mobster, and he completed his task with a thoroughness which was to earn him his reputation. On the 15th of August 1930, Joseph Perrano and Morello were shot dead in the East Harlem office of Morello.
Two gunmen fled from the scene of the crime, and a number of accounts claim that Frank Scalise and Albert Anastasia, two Italian American mobsters were the shooters that day. However, Valachi had a different view and considered Buster from Chicago responsible for the murder.
Buster from Chicago is also held responsible for the deaths of some of the top Masseria lieutenants, such as Steve Ferringo and Alfred Mineo. It is believed that he gunned them down using his shotgun while they were walking through the Bronx apartment complex's courtyard on the 5th of November, 1930.
While leaving the crime scene, he ran into an investigating patrolman who had come after hearing the gunfire. Buster from Chicago disguised himself as a frightened bystander and showed the direction of the shooting to the officer. Then he calmly walked away from the crime scene. 
On the 3rd of February, 1931, Buster from Chicago was positioned in the Belmont Avenue's basement apartment to watch for another mobster, Giuseppe Catania, also known as Joe the Baker. As Joe left a store along with his wife, Buster from Chicago opened fire, and Joe fell mortally wounded.
With impressive calm, Buster from Chicago once again made his escape easily through the commotion that followed. Buster was apparently proud that even though the blast pattern was wide, the wife of Joe the Baker was not harmed in any manner. 
Too Good to be True?
So, a hitman who can be relied on to kill his targets with a minimum of collateral damage, a man calm enough to walk away from a fatal shooting time and again without being caught, and a man so discreet that nothing about him is known for sure. Buster from Chicago sounds like a dream for an underworld boss in the middle of a mob war, and indeed this characterization is perhaps too good to be true.
A number of details mentioned about the career of Buster are therefore seen as suspicious, especially as much of the testimony comes from Valachi, whose stories have been proved elsewhere to be exaggerated or inaccurate. Valachi may indeed have been covering for himself, or exaggerating the exploits he was aware of back in the 1930s, or both.
One of them is the claim of Valachi that Buster from Chicago was hired by Maranzano and responsible for the killing of the Masseria underboss, Peter Morello. However, the death of Morello was not ordered by Maranzano. Instead, it was later discovered that the members of the own organization of Morello had plotted the assassination.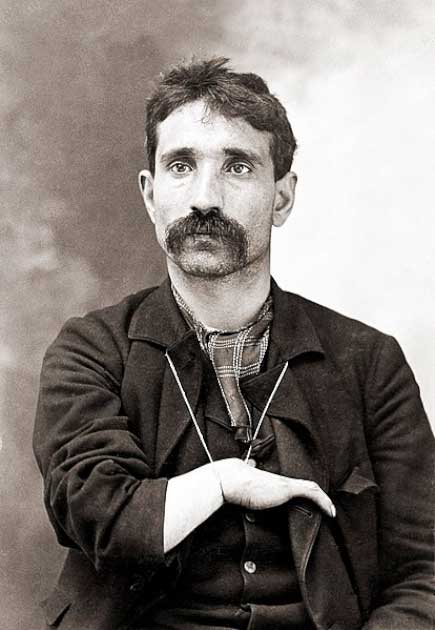 Whatever the truth, Buster from Chicago is said to have survived the Castellammarese War. However, soon after that, he disappeared from the underworld of New York. As per Valachi, Buster from Chicago targeted Lucky Luciano, the Italian-born gangster, and this lead to his downfall.
Luciano feared that his rivals may have hired Buster, and so he ordered that the hitman be killed. In September 1931, so the story goes, Buster was killed in a gambling den in New York's Lower East Side, and his body was quietly disposed of.
Bastiano From Chicago?
So much for Valachi's story. If he is to be believed, and if Buster was in fact a real person, could he have been Sebastiano Domingo, "Bastiano" from Chicago?
Sebastiano was born in the year 1910 in Castellammare del Golfo, Sicily, Italy. Sebastiano and his family are known to have immigrated to the United States in the year 1913, when Bastiano was only a child. They settled in Little Italy of Chicago, a dangerous part of town that witnessed a number of extortion-based murders from the local Black Hand organization. 
A number of family members of Sebastiano Domingo were killed during the violence that was to follow the introduction of Prohibition. Gradually, Sebastiano worked his way up the ranks of the crime families in Chicago, becoming a known hitman. Salvatore Maranzano certainly hired Bastiano as a hitman in Chicago.
Bastiano's death also fits the narrative, to some extent. On the 30th of May, 1933, Sebastiano Domingo was seen playing cards along with others at the Castle Café on the Lower East Side, Manhattan. As they were playing cards, all of a sudden, four gunmen barged in and opened fire at the people who were playing cards.
Later, Domingo was found dead by the police on the sidewalk outside the Castle Café. Five other men were also wounded. More than 200 relatives, as well as friends, had attended the funeral of Sebastiano Domingo and Salvatore Ferrara at St. John's Cemetery on the 3rd of June, 1933.
Was this Buster? Was Buster ever a real person? Such things can never be said with any certainty, but in the wild times of mob violence in the 1930s, we can be sure that such a hitman would have found plenty of work.  
Top Image: Whether Buster from Chicago ever existed is still uncertain. Source: fresnel6 / Adobe Stock.
By Bipin Dimri