Wolfgang Amadeus Mozart did everything in his life early. A child prodigy, he began composing intricate music when he was six years old; two years later, he was touring Europe, performing his concerts for royalty and the upper elite. By 1791, he had created over 600 works in a variety of genres.
In that same year, Mozart fell ill and died, much to the shock and anguish of the music world. Snatched from the world so suddenly and at such an early age, there was much speculation on what killed him. There have been many hypotheses, but do we know what killed Mozart?
The Makings of a Genius 
Wolfgang Amadeus Mozart is a name that is synonymous with genius. He is still a pre-eminent figure in classical music composition, as brilliant as ever 231 years after his death. But what was it that drove him to such successes amongst the musical world's elite?
Mozart was born into a musical family in the picturesque mountain town of Salzburg, Austria, and grew up immersed in music.  His exposure to the world of music was undoubtedly influenced by his father, Leopold Mozart, a composer, violinist, and music teacher. His mother had already lost five children at birth, he was one of just two children who had survived. 
Mozart was already composing complicated musical arrangements at the age of six, much to his musician father's delight. Leopold embarked on a European tour with Wolfgang, his eight-year-old son, overjoyed by the boy genius's potential. They spent three years performing for everyone, including aristocrats and royals, who were all awestruck by the child prodigy.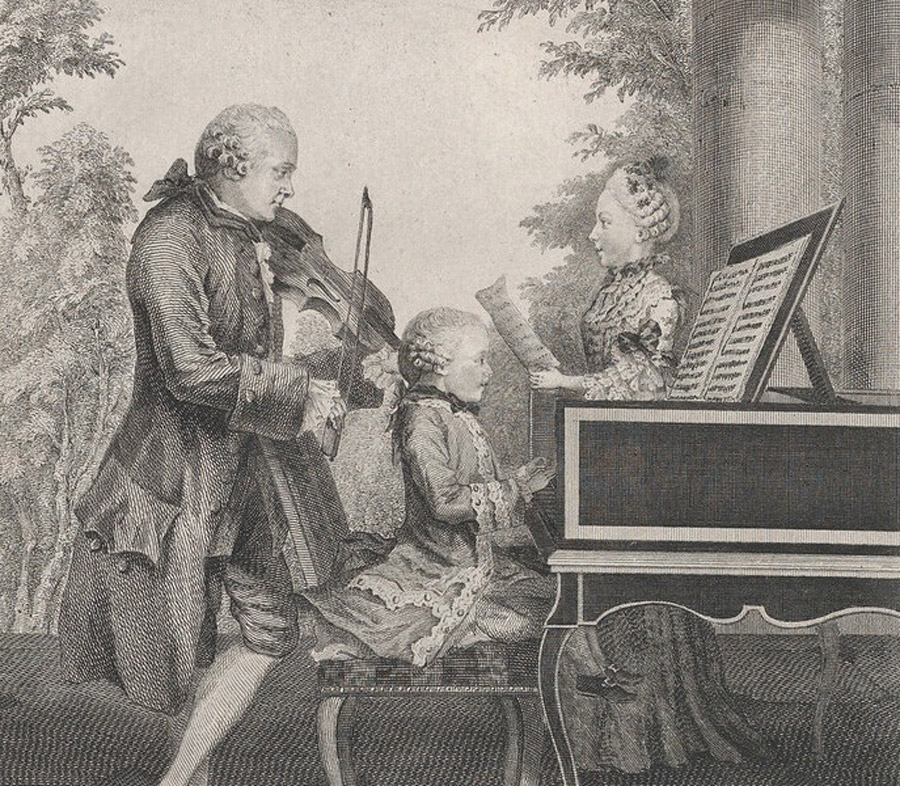 By the tender age of fourteen, Mozart was touring Rome, where he visited the Sistine Chapel and heard Allegri's renowned "Miserere mei Deus." Captivated by the twelve-minute masterpiece Mozart returned home that night and wrote the entire piece out by memory. It required a stroke of brilliance to recreate this composition having four sets of singers and separated chorus sections.
A prolific composer throughout his adult life, Mozart composed as many as 35 sonatas, 50 symphonies, 15 masses, 21 stages, and opera works, in all over 600 works and all by the age of 35. As a result, when he died a young man on December 5, 1791, the world was stunned to lose such a brilliant and vital luminary.
What Killed Mozart?
Mozart was certainly excessively overworked and ill in the weeks leading up to his death, according to tales from acquaintances. Sophie Haibel, his sister-in-law, gives us the most thorough account of his final days, although her recollections may not be accurate in every detail as they come several years after his death.
According to Haibel, during the composer's final two weeks of life, he suffered from acute edema (excessive swelling caused by retained fluid in the body), a high fever, and blistered skin, making his entire body exceedingly uncomfortable to touch. She also noted that a few weeks before his death, Mozart invited guests over to practice his new piece with him. To receive guests so close to his death alludes to a rapid deterioration in his health.
You'd think that checking the doctor's report on Mozart's death record would provide a precise and unambiguous answer. However, the diagnosis of death was not usually listed by the doctor on the death notice in Vienna, as it was in the majority of European states during the 18th century. The family provided the only reference to the cause of death in official documentation, leaving us with non-medical, speculative hypotheses.
Thomas Franz Closet, Mozart's personal doctor, was probed about the circumstances surrounding his untimely death because Mozart was held in such high regard. His account matched Haibel's, since he also noted a high fever and blistering skin, and his suggestion was "Hitziges Frieselfieber" syndrome (acute miliary fever). This is also possible but along with these two theories came many other theories on Mozart's cause of death. 
A Thousand Guesses
A Berlin newspaper reported a week after his death that he had been poisoned by rival composer Antonio Salieri who had become enraged by his jealousy. Mozart unwittingly threw fuel to the fire of this allegation when he allegedly told his wife a few weeks before his death that he felt sick and thought he had been poisoned, although he retracted the notion after subsequently feeling better.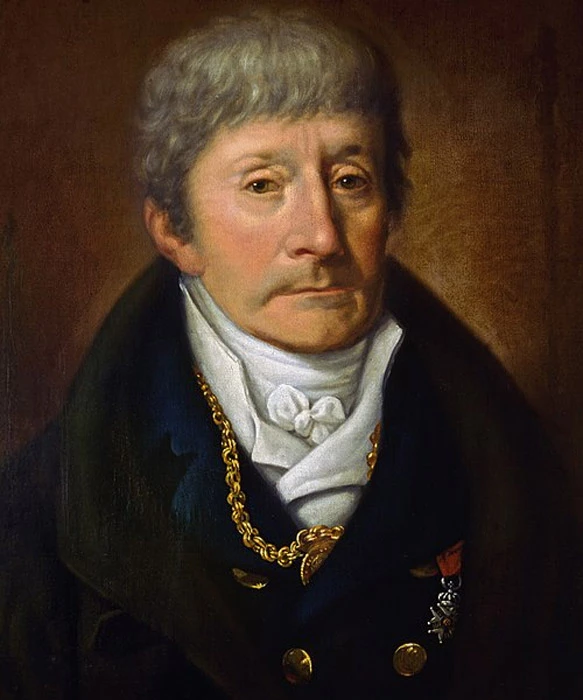 The popular notion that Salieri poisoned Mozart was fueled by Peter Shaffer's 1979 stage play Amadeus and the later the 1984 Hollywood film adaptation of the play. Furthermore, others allege that Salieri ultimately confessed to the murder on his deathbed in 1825.
To this day, over 136 post-mortem diagnoses for Mozart's cause of death have been cited in medical journals. Kidney failure due to chronic glomerulonephritis, syphilis, tuberculosis, scarlet fever, and trichinosis from eating undercooked meat are among the causes.
One of the more illogical and scandalous theories was that Mozart was murdered in a jealous rage by his freemason brother Franz Hofdemel. According to legend, Mozart was having an affair with Hofdemel's wife Magdalena. When he discovered Mozart's infidelity, Hofdemel murdered him and attempted but failed to kill Magdalena.
Fans of this theory point to Mozart's preserved skull, which is housed in Salzburg's Mozarteum. According to the claim, the healed fracture in his skull was caused by a cane strike from Mozarteum. 
Anyone who examines this objectively will realize that if this was the cause of death, the fracture would not have had time to heal. Nonetheless, some embraced this theory, including famous composer Ludwig Van Beethoven, who reportedly refused to perform in front of Magdalena because he blamed her for Mozart's death.
Hard Science
A study conducted in 2009 by scientists and published in The Annals of Internal Medicine points to a very likely cause of death. Scientists set out to discover the true cause of Mozart's fatal illness by studying common causes of death in Vienna. They simply inquired, "What was the leading cause of death at the time?"
The study documented 5,011 adults who died from symptoms similar to Mozart's between December 1791 and January 1792. Also noted was that in the weeks preceding Mozart's death, the death toll in Vienna skyrocketed. Using family members' accounts from death notices, scientists concluded that a viral epidemic was spreading across Vienna in 1792.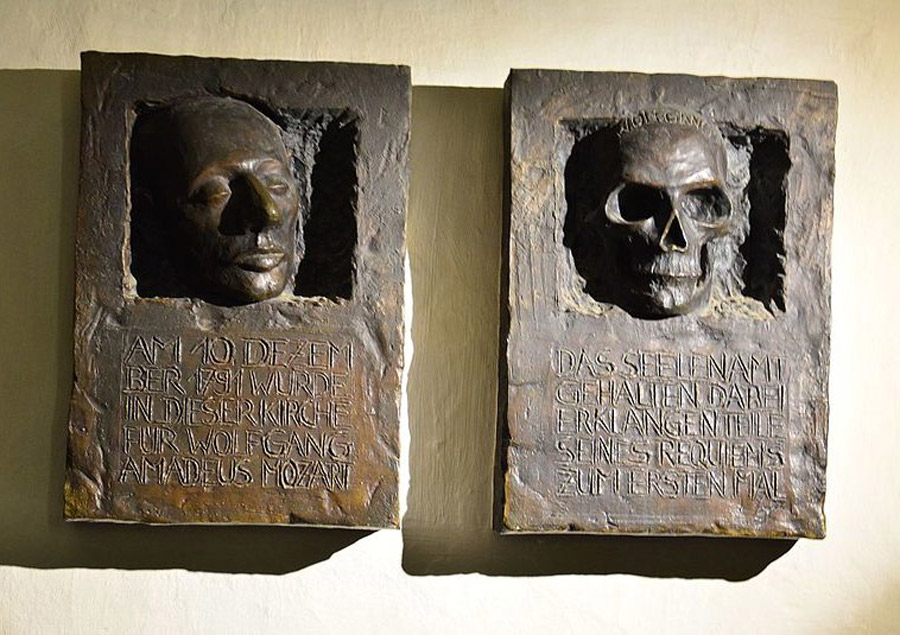 The lethal virus wreaking havoc was streptococcal, which, if left untreated, resulted in nephritic syndrome. Streptococcus is also known as strep throat, which is highly treatable with modern medicine.
But this could not help Mozart, who was buried in a common grave somewhere near St. Marx cemetery, although the specific location is unknown. Without examining his body and conducting a modern post-mortem the question of this cause of death will remain unanswered. Perhaps more importantly, having created over 600 works in half a lifetime, how many more masterpieces may he have created if he had not died so tragically young?
Top Image: Detail from The Last Hours of Mozart by Henry Nelson O'Neil. Source: Henry Nelson O'Neil / CC BY 2.0.
By Roisin Everard