The Masons are a secret society which still prefers to keep its secrets. Although much is now known about their practices, they have gone to extraordinary lengths over their long existence to remain hidden, lengths which even appear to extend to murder.
William Morgan's death is still debated nearly two hundred years after the event. There is still no impartial and unbiased view of the story, and what survives is tinted with characterization and judgement.
There have been many articles and books written dating from the 19th century depicting Morgan as a degenerate in society. A man who was a drunk, of low moral character and often as a thief. Some claim that the freemasons killed him for being anti-freemason whilst they claim that they had nothing to do with him. It is hard to know which is the truth. 
Was this down-and-out just another nobody who lived and died in obscurity? Or was he something else, something so dangerous that the Masons would consider murder just to keep him quiet?
William Morgan's Early Life
William Morgan was born in Virginia in the eastern United States, in the town of Culpeper. His date of birth is uncertain, but suspected to be in 1774 or 1775. Little is known of his early days, but it is known that he married Lucinda Pendleton from Richmond in 1819. He had two children.
Many of the events of his life come from the man himself. For example, William Morgan claimed that he was a captain in the War of 1812 and that he fought directly under Andrew Jackson. There are no contemporary records that corroborate this, however. 
At this point Morgan disappears from the historical record and does not surface again until his move to Little York in Ontario, Canada, where he opened a brewery. It was here, Morgan claimed, he was inducted into the Freemasons.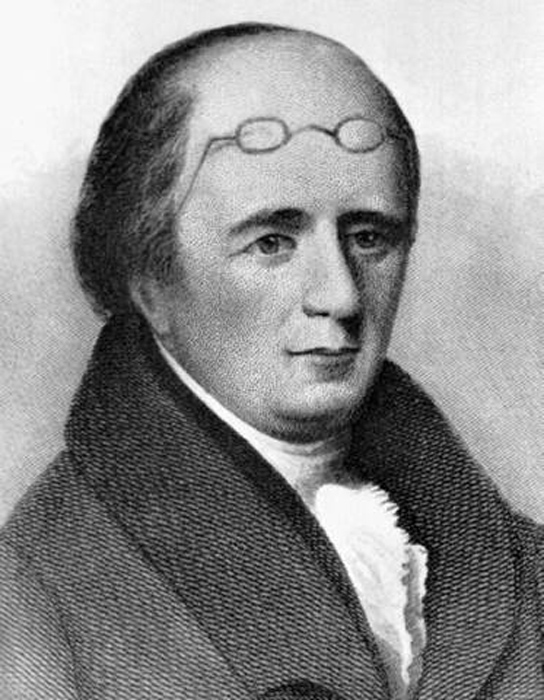 His brewery turned out to be relatively successful, however the success was not to last. After a fire ran out of control it burned to the ground and Morgan himself was left bankrupt. In order to save himself and his wife from the debtor's prison, Morgan sold as much of his personal goods as he could to cover his debts and moved to Rochester, New York. 
William made a career in New York and afterwards Batavia as a bricklayer and a stonecutter. It was noted at this time that he had a drinking problem and a gambling problem though this was disputed by his friends and supporters. 
Involvement with the Masons
It would be William Morgan's own writings which got him into trouble. He claimed that he had been made a Master Mason while he was living in Canada and attended a lodge in Rochester, although there is apparently no record of this in the Freemason's own records, and they deny that this ever happened.
In 1825, Morgan definitively received the Royal Arch degree at Le Roy's Western Star Chapel Number 33, a senior honor within the Freemasons. Morgan also declared at this point that he had received the previous six degrees leading up to the honor, a necessary prerequisite, but there are no records to support the truth of these statements. 
After this, Morgan attempted to set up masonic lodges and chapters around Batavia but was ultimately unsuccessful. Worse than this, other members of the lodge seemed to take a real disliking to Morgan. Even in the early days, they began to question both his character and his masonic membership.
When the petitions to set up the chapters in Batavia were presented to the Freemasons Grand Chapter, William Morgan's name was removed, and he was not allowed access to the Batavia chapter. It was perhaps this that inspired his antagonistic exposé of the Freemasons. 
"Illustrations of Masonry"
This was the title of William Morgan's critical book of the Freemasons that depicted their secret ceremonies in detail. Morgan teamed up with a local printer called David Cade Miller as well as two other men, John Davids and Russel Dyer, to get the work published.
An advertisement in the summer of 1826 reveals that the book was going to be available for a dollar a copy and that the release was expected within the year. However, rather than bringing success and prosperity back to Morgan, this was the beginning of a series of troubles.
A sequence of mysterious fires broke out at Miller's print shop. It was alleged by Morgan and his compatriots that the masons set the fires to silence them. Others however claimed that the fires were started by William Morgan in a drunken stupor in order to raise awareness for the upcoming book. 

This is perhaps in character for the man. Earlier William Morgan had been arrested for stealing a shirt and tie in Canandaigua in New York, which may offer an indication of the dire straights that Morgan found himself in.
Driven so much into poverty that he had to steal a mere shirt and tie, he was lucky in that a lack of evidence saw that Morgan was released relatively soon. However, only a few hours after his release he was arrested again for a $2.69 debt to a local innkeeper. 
Morgan was released from prison soon after when the bail was posted. But this time it was not his previous friends who bailed him out, but an unknown benefactor. On the 12th of September, a group of men arrived to collect William Morgan, and he was taken away from the jail whilst yelling "murder".
He was never seen alive again. 
The Masonic Side of the Story
After an investigation into William Morgan's disappearance, the evidence pointed squarely at the Masons. 54 lodge members were indicted for Morgan's kidnapping, and after 15 separate trials ten masons were ultimately convicted by Eli Bruce, the country sheriff for kidnapping.
However this was the only charge that they could be convicted on as there was no evidence to suggest that Morgan was dead. Some were imprisoned for up to 28 months, but none were convicted of murder.
It was not until a year later in October 1827, a body washed up on the shore of Lake Ontario. Three investigations were conducted on the corpse.
The first claimed that the body was unidentifiable. The second investigation involved Morgan's wife who claimed it was her husband due to his distinctive teeth. Whilst the third investigation claimed the body was of Timothy Monroe, a man who was also missing at the time. 
The freemasons both then and now claim that an independent group of masons, acting without instruction from the order, did kidnap William Morgan but did not kill him.
Instead, embarrassed by his exposé, they released him with $500 and set him free across the border in Canada, far from where they lived. There were reports of him being seen since in exotic places across the world like the Cayman Islands and the Ottoman Empire, but nothing was ever confirmed.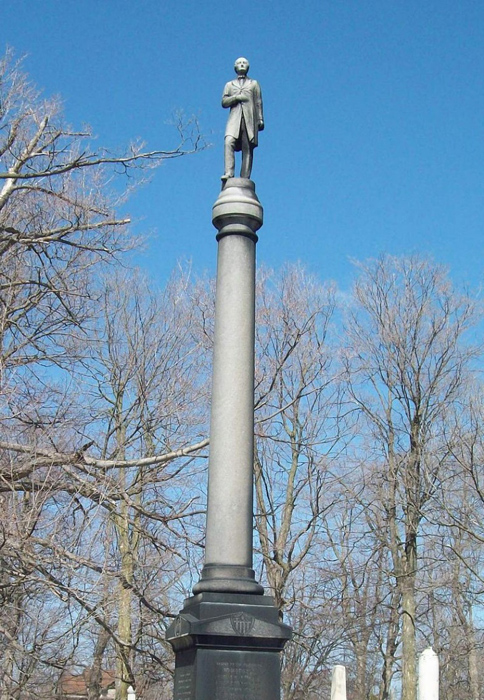 The book that he had written was eventually published and, combined with the story of his disappearance, it stirred up much anti-masonic feeling. In 1881, a monument to William Morgan was erected in Batavia, New York which claimed that he was a captain in the War of 1812 and that he was abducted by the Freemasons.
The Freemasons however maintain their innocence, referring to this as "A Lie In Granite". The truth will likely never come out until another brave soul attempts to out the Freemason order. 
Top Image: Were the freemasons responsible for the death of William Morgan? Source: Victor Moussa / Adobe Stock.
By Kurt Readman