On the evening of the 3rd of December, 1926, famous mystery novelist Agatha Christie disappeared. What happened in those 11 days of disappearance remains a mystery worthy enough to be the plot of one of Christie's novels. Why did Christie suddenly disappear, and why did she never talk about those 11 days? 
By June 1926, Agatha Christie had published six of her most famous works and was considered a promising author of mystery novels starring her Belgian detective Poirot. Her formula of a mystery, told by a bemused associate of a brilliant detective echoed Sir Arthur Conan Doyle's famous Doctor Watson and Sherlock Holmes.
Mrs. Christie was therefore a well-known figure when she disappeared, and the mystery gripped the literary world and the public with intrigue. Media coverage and police attention revolved around the case for quite some time. As the author remained missing, the sensation around the case grew. 
The police threw a huge amount of resources into the search for Agatha Christie, using 1,000 policemen, hounds, and even airplanes for aerial searches. Civilians also joined the elaborate manhunt for Mrs. Christie, only have the search end suddenly eleven days later with Agatha showing up at a hotel and spa in Harrogate, a town in northern England.
While Mrs. Christie seemed completely fine, initially, it was reported that she suffered from a complete loss of memory. However, later she claimed to have regained her memory, and to this day, people wonder whether it was amnesia, depression, or something else that made Agatha disappear the way she did at the end of 1926. 
Agatha Christie never discussed the circumstance and happenings of her disappearance in detail, and the event remains mysterious to this day. The public is only left with the irony that one of the world's best-known mystery authors would herself be subject to a mystery plot playing out in real life.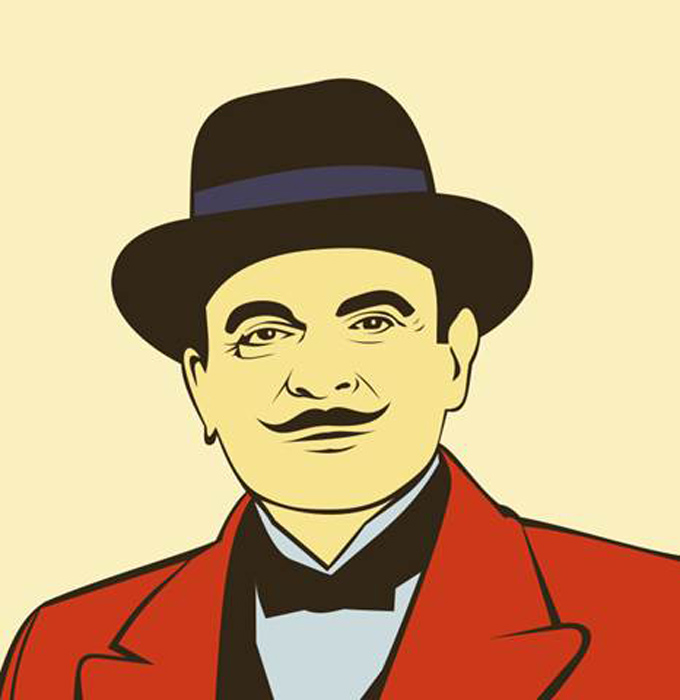 So, what are the facts in this case? What can be pieced together about the mysterious disappearance of Agatha Christie? 
A Mystery Fit for Poirot
On a fateful Friday evening, on December 3, 1926, Agatha Christie drives off in her cherished Morris Cowley, leaving her seven-year-old daughter and her nanny behind. Her car is located some 15 miles (24 km) away the next morning next to a flooded chalk quarry, but no trace of the author can be found. 
Clothes and an expires driver's license were found in the car, but nothing to give an indication of where she had gone. The location above a quarry suggested that suicide may have been in her mind at this point.
Christie's disappearance made it to the front pages of global newspapers, and many people thought Christie had been the victim of an accident. The parking brake was not secure on her car and it would have plunged into the water if a thick hedge had not stopped it.
The police concluded that Mrs. Christie must have been nearby and potentially injured, and initiated a search for her. Four days later, they had turned up nothing from their search of the area.
On the 8th of December, 1926, the police called off the search for Agatha, saying that her brother-in-law had received a letter from her. In the letter she said she was going to Yorkshire for rest and treatment at a spa hotel. 
However, police were unconvinced about the letter and resumed the search for the author. The police also decided to bring in one of the author's pets, in the hope he could smell out his owner. However, all these efforts were futile.
Suicide or Escape?
The police were now set in their opinion that Christie had committed suicide. People thought the author jumped into the pond called the 'Silent Pool,' rumored locally to be bottomless. Searching for a body in the pool was considered hopeless and the police feared it would never be recovered.
The continued disappearance of Agatha prompted people to spin more tantalizing and impossible stories. For example, some people believed that the author disappeared to run away from her house, which had a reputation of being haunted.
No one knew or saw Agatha during these days. However, Agatha had left three letters, one for her husband, one for her secretary, and another for her brother-in-law: the one that was passed on to the police. Her husband never revealed what she had written to him in the letter. 
In this last letter it can be assumed that Christie explained her actions, at least in part. Christie's husband, Colonel Christie, had asked for a divorce four months earlier, as he had fallen in love with another woman. Had the author run away from her heartbreak, unsure of where she was going or what to do?
While the possibility of suicide was still there, many detectives believed that Christie was alive and not far from where her car was found. Her secretary dismissed the claim that Agatha had committed suicide since her letter contained instructions and scheduling details for the future. 
By the thirteenth of December, 1926, a massive manhunt for Agatha was again in progress. Nearly 15,000 people, police, and six bloodhounds took part in this search. A theory floated by the police indicated that Mrs. Christie might have been in London the entire time.
Why no one could have spotted her was blamed on a possible male disguise she might have been wearing, a conceit that could have come straight from one of her books. All these theories show us that people wanted to twist Agatha's strange disappearance to resemble the plot of a mystery story, eminently suitable for a mystery author. 
An Odd End to the Story
By December 1926, police and detectives concluded that Agatha Christie had left her home for good. However, the day after this conclusion was drawn, Mrs. Christie was found, indeed at a Yorkshire spa as she had told her brother-in-law, living under the name of Mrs. Tressa Neele.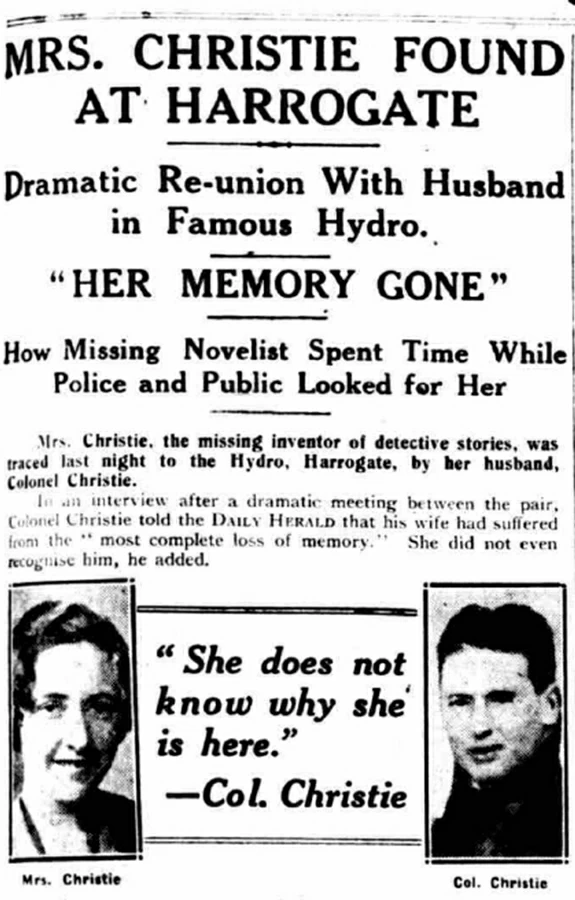 It was reported that Agatha had suffered from an utter loss of memory which made her take an assumed name. While Christie's husband denied that he knew who this Tressa was, the woman he wished to marry was named "Nancy Neele". Too much of a coincidence? 
After Agatha was found on December, 1926, she was taken home by Col. Christie. However, Agatha appeared extremely cold towards her husband, which indicates underlying tension between the two.
So, did she truly lose her memory? Or was she saving face by refusing to air her private grievances in public? It is possible, and even a reasonable assumption that Agatha had not lost her memory but was depressed and resentful towards her husband for his affair with Miss Neele.
She could have left home to separate from her husband and start afresh. Fifteen months after Agatha was found and returned home, she sued her husband for divorce, and Col. Christie married Nancy Neele a week after it was granted. In 1930, Agatha also remarried. 
What was in Her Mind?
To this day, historians are not sure what happened with Agatha during those 11 days of disappearance. Agatha regained her memory, which is why it could not have been complete amnesia.
Agatha seldom spoke about what happened in December 1926. However, on the rare occasion that she did speak, she recalled that she was under severe nervous strain due to marital discord during those days. She wanted to drive off to somewhere unknown.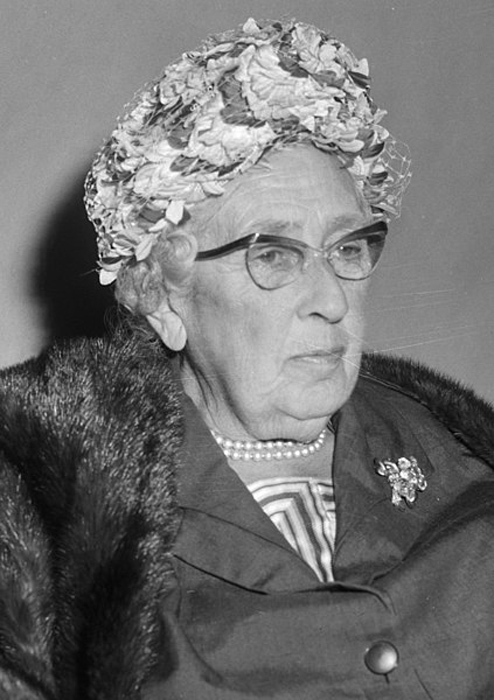 She admitted to running off with the car and letting it drift towards the quarry with a somewhat suicidal intention. However, her car hit something and stopped with a jerk that made her head bang against something.
After this, Agatha said that she had lost her identity. It is quite possible that Agatha suffered from short-term partial amnesia due to trauma and stress. 
But did she really forget what was happening? If she intended suicide then why did her letter state her intention to travel to a spa town, something she ultimately did? Did she merely seek a respite from the trauma in her marital home, or was there something more complex and hidden unfolding?
This seems to be one denouement that the great detective writer will never reveal to her readership.
Top Image: Where did the famous detective novelist go? Source: Peter / CC BY 2.0.
By Bipin Dimri