Russia is a country that receives a lot of snow during the winter months. Even in warmer months, the country has a cold climate because it lies in close proximity to the Arctic Circle.
You would expect the people to stay indoors all the time in such a cold place. However, in the Soviet Union, in what is now Russia, there was a practice in the 1950s and 1970s to make small children sleep outside, for fresh air and sunlight. This even stayed in the winter when children took a nap outside in the snow too. As bizarre as this sounds, it was once a widespread practice in Soviet Russia. 
In this article, we will explore the reasons behind such practices and why Soviet people felt their kids should take a nap in the snow. 
The Romanov Connection 
The shift of Soviet thought towards making fresh air a part of kindergarten routine for kids came from how their Tsars were raised. When the Romanov family ruled, the first Romanovs rarely came out of their quarters to breathe fresh air.
And because of the lack of exposure to fresh air and sun, the Romanovs grew up to have a weak immune system. Thus, the Tsars suffered from bad health throughout their lifetimes. Civilians took note of this and saw that the lack of sunlight, activity, and fresh air led to the decline of health among kids and adults. 
The Outdoors and Natural Immunity
In the 1930s, Soviet people were fighting an epidemic of tuberculosis with various treatments and vaccinations. However, it was clear that the fight against tuberculosis would be won with every-day hygiene and lifestyle changes.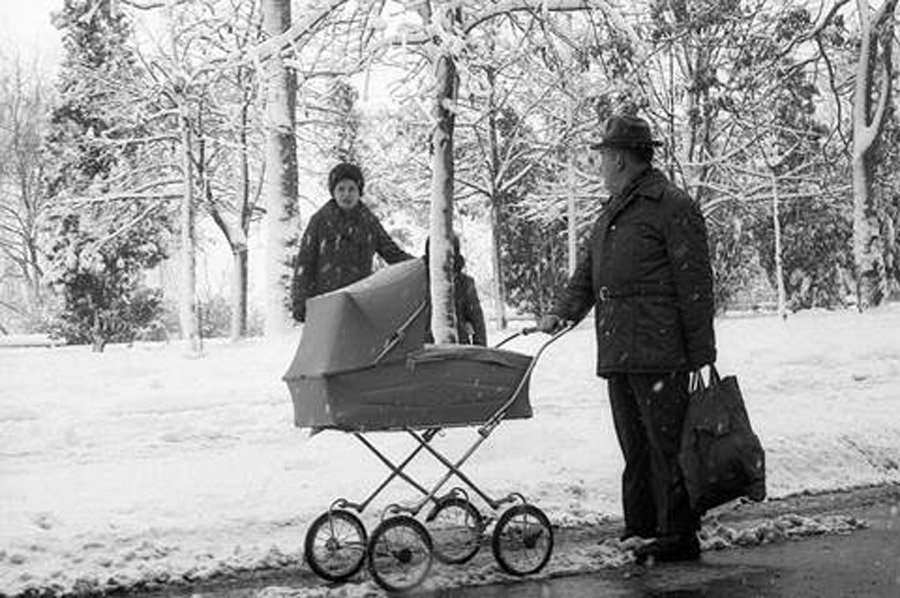 Moreover, the Soviet people knew that the next generation had to grow up with strong lungs and respiratory systems to prevent a resurgence of the epidemic. Therefore, they started the practice of exposing their children to fresh air and outdoor activity.
This practice started from the kindergarten level, and children were left outside to toughen their immunity system. People who lived through the 1950 and 1960s era have shared that they used to sleep on open verandas, even in the winter months. 
It wasn't just that the children slept outside. They were also taken outdoors and encouraged to play outside at other times. In addition to this, school authorities aired the kindergarten rooms at least twice a day so that the toddlers could receive ample fresh air.
This practice allowed them to absorb sunlight and vitamin D as well as build immunity against some natural air-borne pathogens. Moreover, the Soviet children were never overdressed for the cold. They were warmly dressed but never too protected against it. This apparently helped in building their natural tolerance for the temperature and cold around them. 
These practices were believed to acclimatize the children to the natural environment they lived in. All these practices focused on building their natural immunity. This led to children being only dressed in winter overcoats when the temperature dropped below -4 degrees Celsius (25 degrees Fahrenheit).
Good For Everyone
The practice of taking children outside for a nap was so prevalent that even children that could not walk were carried in cots outside and tucked in warm blankets for a nap. Such verandas and semi-open rooms were also heated with firewood stoves, to hold off the worst excesses of cold.
This practice continued even into the 1970s and 1980s. In fact, the people who were children in the 70s and 80s recollect that they were taken for walks in just underwear, and even washed with freezing water from a hose. 
Many of the children understandably did not enjoy this experience and threw tantrums. Moreover, the sleeping bags that were made for napping in were very constricted. Many people who were children back then recall the kindergarten system as being reminiscent of a labor camp. 
The practice of sleeping in the cold was something that happened every day if the temperature was over -10 degrees Celsius (16 degrees Fahrenheit) While such temperatures are mind-boggling for people, such temperatures were considered normal in Russia.

For the people born in the 1970s and 1980s Russia, their outdoor nap experience built a foundational love for the outdoors.
Today, there are many outdoor activities that Russian children continue to indulge in. However, sleeping in the snow in sub-zero temperatures is no more in trend. There might be some truth to the health benefits of exposing children to the outdoors from a young age. However, it is generally believed today that exposing babies to sub-zero temperatures can lead to more problems than it aims to resolve.  
Top Image: The Russians thought leaving babies to sleep in the snow would boost their immune system. Source: famveldman / Adobe Stock.
By Bipin Dimri