History is littered with references to places which are now lost. Some are rediscovered, such as Memphis, ancient capital of Egypt. Some remain lost, such as the Turquoise Mountain in Afghanistan. And some, like Arthur's Camelot, Atlantis, or El Dorado, may never have existed at all.
Magonia is one such lost place, one which almost risked being forgotten by history. In fact, the primary record of this place comes from a bishop from the French city of Lyon, named Agobard, who specifically wrote that it was not real. In 815 he wrote an essay denouncing Magonia, and all the "weather magic" that derived from it.
What was Agobard criticizing? What was Magonia, and why was it dangerous to the Catholic Church? 
Where was Magonia and Who Created It?
Magonia was a hidden realm which floated somewhere in the clouds. Its inhabitants, called "aerial sailors" would visit the lands below, bringing storms and rains and stealing crops for themselves.
This hidden land was created by four entities or groups known as The Mambo, The Soothsayer, The Magi, and The Forest Woman to escape ignorant persecution. It was rumored that this was the abode of powerful weather spirits who could be easily angered, or appeased with sincere offerings such as bread and cakes.  
The inhabitants of this cloud realm, known as the Magonians, were said to travel the skies in "cloud ships" (probably storm clouds). They were accused of working with Frankish tempestarii, or the "tempest-raisers" or weather-magi. They were directed to steal grain from the fields during magically raised storms.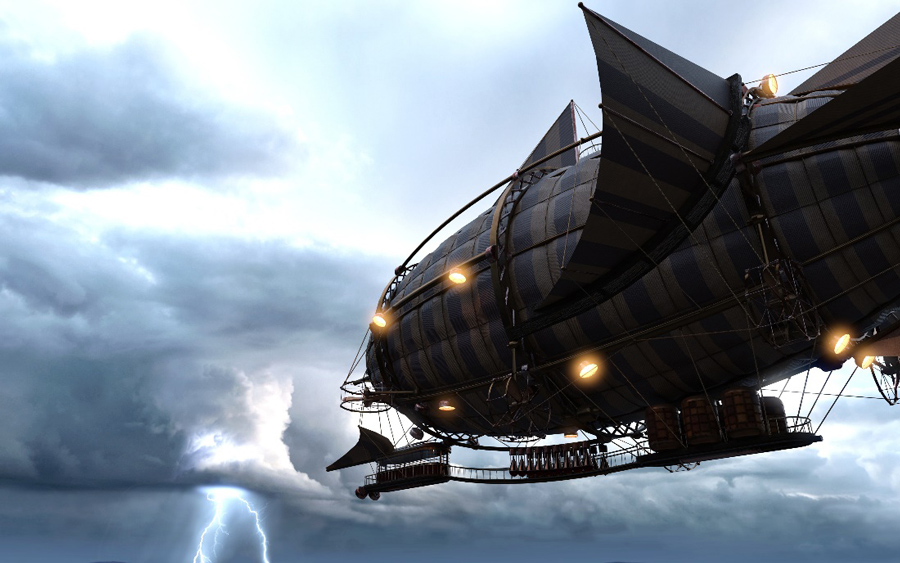 In his writings against popular superstitions, Agobard had denounced Magonia as associated with witchcraft and pagan magic. His criticism, named De Grandine et Tonitruis ("On Hail and Thunder") sought to draw people away from their beliefs as to how these natural occurrences came about, and instead explain to them that these were caused by God.
Agobard in his writings talks of crops being knocked down by hail. Certainly, this would be a most destructive event and would have serious outcomes for the food supplies the population depended on. Agobard however took issue with how these hailstorms were characterized, deriding them as naïve.
Agobard did not mince words about what he saw as flimsy superstition, noting of the Magonia craft "In these ships the crops that fell because of hail and were lost in storms are carried back into that region; evidently these aerial sailors make a payment to the storm-makers, and take the grain and other crops. Among those so blinded with profound stupidity that they believe these things could happen we have seen many people in a kind of meeting…"
The Conviction of the French
This was clearly then a serious conviction among the French population, who evidently believed Magonia to be a real place, filled with real people. Agobard even notes that he had met with people who claimed to have been captured by the Magonians and taken back to their realm.
Agobard took a dim view of such claims, imprisoning the captives once again and recommending that they be stoned if they did not recant what he saw as false witness. But these claims, which clearly angered the church and flirted with heresy, clearly show a strongly held belief amongst the lay population that this realm did indeed exist.
After all, even the lowliest French peasant could see the Magonians for themself, travelling across the sky in their great cloudy ships, sending down destructive hail and thunderstorms to damage crops if they were not appeased. These were tangible aspects of everyday life.
Is this nothing more than anthropomorphism of natural phenomena? This certainly seems to be a common theme through history, where humans (and gods) are the only ones to have agency in the natural world, and all that happens is caused by them. This goes back to the Bible and God literally creating everything.
Gods created rivers and mountains, canyons and caves. They were responsible for the movement of the sun and the moon, the changing seasons, and some even believed they were visible in the night sky among the stars. Gods were invoked, through solstice rituals such as at Stonehenge, to track the time of year, essential for crop planting and harvest.
Agobard here identifies the association of thunderstorms with Magonian sailors as another such superstition, a misdirected explanation for natural events based on a limited understanding of the universe. Of course, his recommendation was equally flawed, and his calling to follow the God of the Bible just as misguided as that of his congregation.
A Metaphor Made Real?
Sadly, we will probably never know the extent of the French conviction as to the land of Magonia. How many believed in this realm of the clouds, how many placed offerings to appease the sky sailors and save their crops from hail and thunderstorms, will never be known.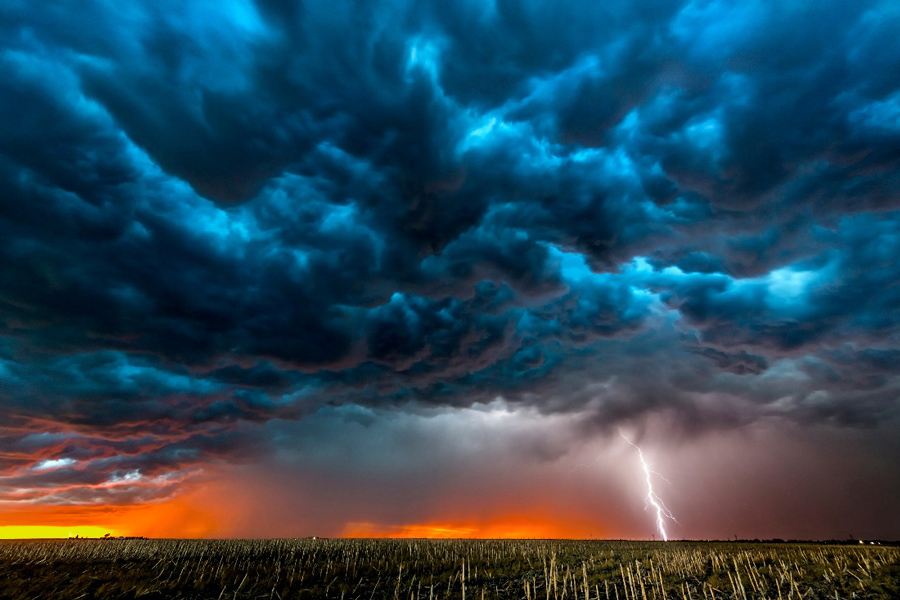 All we have is the complaint of a bishop that his congregation were fools, and with our modern understanding of meteorology we can see that he was right (although his own beliefs seem similarly flimsy to the lay person of today). But in insisting that people renounce their belief in Magonia and its fantastical inhabitants, was he not throwing the baby out with the bathwater?
Thunderstorms are dangerous: they can cause widespread starvation if they caused crops to fail, can sink ships, can even kill directly if you are unlucky enough to be caught out in one. In Agobard's statement that people should not treat these events with the respect they deserve (however embellished with stories of sky sailors) and instead trust in God, he seems to be swapping justified concern for the weather for blind faith in the invisible.
Dis Magonia exist? In so much as it was an attempt to rationalize thunderstorms, yes it did. And it still exists today.
Top Image: Was there a hidden sky city attacking 9th century France? Source: Warmtail / Adobe Stock.
By Bipin Dimri