Ask almost anyone to visualize a ninja and you will get the same striking description. Hidden both physically and figuratively in the shadows the pop-culture ninja motif is one that is portrayed time and again.
They have been shrouded in much mystery ever since their first recorded appearance in Japan in the 15th century, and little has changed about their image since. It's easy to see how these elusive characters, somehow standing apart and out of time, lend themselves to Hollywood narratives. But how much do we really know about the real-life stealthy ninja of Japan?
Birth of a Legend 
The precise origins of the ninja are disputed, but it is commonly accepted in Japan that they originated in a remote rural area, as a result of a conflict between two neighboring clans. The Koga and Iga clans have battled for supremacy since the eleventh century, and what made their conflict unique was their unusual methods of combat: they emphasized deception, ambush, and infiltration rather than physical combat.
Jump forward four centuries and Japan was in the deadlock brought by Sengoku, "warring states": the nation was experiencing near-constant civil unrest. Fighting warlords and "daimyo" (feudal lords) used the honorable Samurai to maintain control and mount attacks on their enemies. But on the rare occasions where the job was dishonorable, or a more clandestine approach was required they would hire ninja.  
It's for this reason that British historian Stephen Turnbull, an expert on Japanese military history and the Samurai period, reasons that the ninja came from the Japanese lower classes. Money was scarce so they were more willing to take payment for committing unprincipled acts, unlike the higher-classed Samurai who followed bushido, "the way of the warrior". 
Supernatural Abilities?
The 1967 James Bond movie "You Only Live Twice" is a perfect illustration of how Hollywood appropriates enigmatic historical personalities and molds them into characters to fit a plot. These depictions often do not really care if their portrayal is accurate, all is in service to the narrative.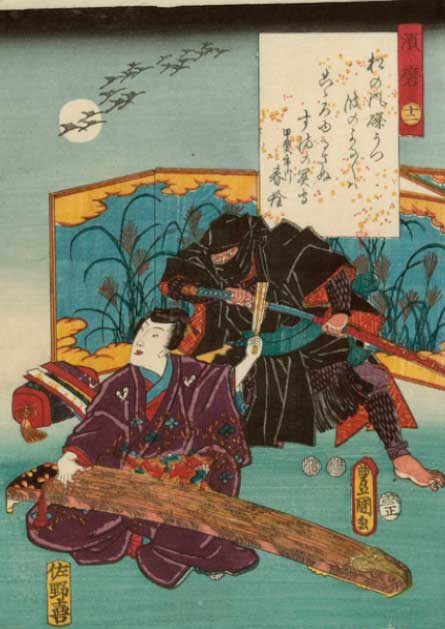 The elusiveness of a ninja paired with a lack of historical documentation is what renders them such compelling figures for movies and media.  As a result, creative directors can transform them into flying fighters who, at the merely suggestion of their detection, can transform into a spider or a rat.
Typically, when people think about ninja, they picture a man clothed from head to toe in a black catsuit, donning a cloth mask to cover his face. Given that they had to blend in like shadows and that nighttime was favored due to the darkness, it would make sense that they would wear black clothing. 
The classic ninja outfit did feature a head covering, and their attire was designed to be loose-fitting to allow for easy mobility.  In actuality, though, their attire would be determined completely by the current mission. So, if they were doing reconnaissance, perhaps dressing as a farmer or merchant would provide them with the perfect guise.
Even the word ninja was not traditionally used by the Japanese. The scrolls of Sengoku mention a person known as shin-no-mono (shortened to shinobi), meaning a person who "steals away" or hides. Other names that the shinobi went by were monomi "one who sees", Iga mono "he who is from Iga", nokizaru "macaque on the roof", and rappa "ruffian". 
Move Like a Monkey but Fight Like a Guerrilla
Often famed for their formidable abilities such as walking on water and control of natural elements, in reality, yes, they were highly trained, but they were not superhuman. Their skills still had to obey the laws of physics and gravity.
Ninja were in fact trained in strategies of guerrilla warfare, known as ninpō or more commonly ninjutsu which involved unconventional tactics like code-breaking, espionage, reconnaissance, and disguise. They would not allow themselves to be pinned down in regular battle, preferring instead to strike and fade.
At times they took on roles as covert assassins, so it was imperative these fighters were agile and physically fit to take on any situation that they found themselves in. Like the samurai counterparts, their skills were ones that were passed down from father to son, or master (sensei) to student. In certain locations such Iga, one of the suspected hometowns of the ninja tradition, entire villages of ninja in training attended special training camps.
It was imperative they could contort their bodies into any positions from leaping through the air to climbing to great heights, so mastery of acrobatics was crucial. In addition, their education varied including survival skills, reading of terrain and weather, combat with and without weapons, medical treatment, and the art of camouflage. 
It should be noted that it's a common misconception that ninjutsu is a martial art. This may be down to it sharing a similar name with the Brazilian martial art of Jujitsu or that Japan is home to numerous styles of martial arts.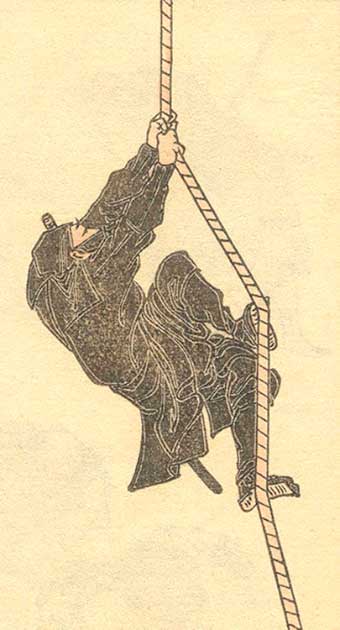 The Ninja Museum of Igaryu notes however that "A person who uses Ninjutsu is a ninja. Ninjutsu is not a martial art. Ninjutsu is an independent art of warfare that developed mainly in the regions of Inga in Mie Prefecture, and Koka in Shiga Prefecture, Japan".
Fading into History
Three big battles can be used to illustrate what brought on the end of the ninja era. First was the Battle of Okehazama in 1560. A mere eight Koga ninja, who were hired by the residing shogun at the time Tokugawa, stealthily overtook a castle run by the Imagawa clan, an enemy clan.
The ninja troop entered undetected and burnt down the entire castle, killing two hundred soldiers in the process. A sobering reminder of the seemingly super-human abilities of these ninja warriors. 
After events like the Battle of Okehazama, it should come as no surprise that a cunning shogun, thirsty for power, would eventually eliminate one of the deadliest threats, the ninja. By marching into the Iga province with a 40 000-man force in 1581, Shogun Oda Nobunaga made an attempt to do just that.
Along with other Iga fighters, 4,000 ninja guarded the fortress. Nobunaga killed everyone he could find without showing mercy. He was afraid that if he spared the lives of any of these ninja descendants, he would undoubtedly face retribution in the hereafter. This marked the end of the Iga clan and with them, many ninja traditions were perished. 
After years of civil strife, Japan was finally on the verge of unity in the 1630s. The shogun in command at the time, Tokugawa Iemitsu, was committed to achieving the peaceful, unified Japan for which his forefathers had fought so valiantly. As a result, in 1637, when the Shimbara Rebellion put his goal of peace in jeopardy, he acted without hesitation.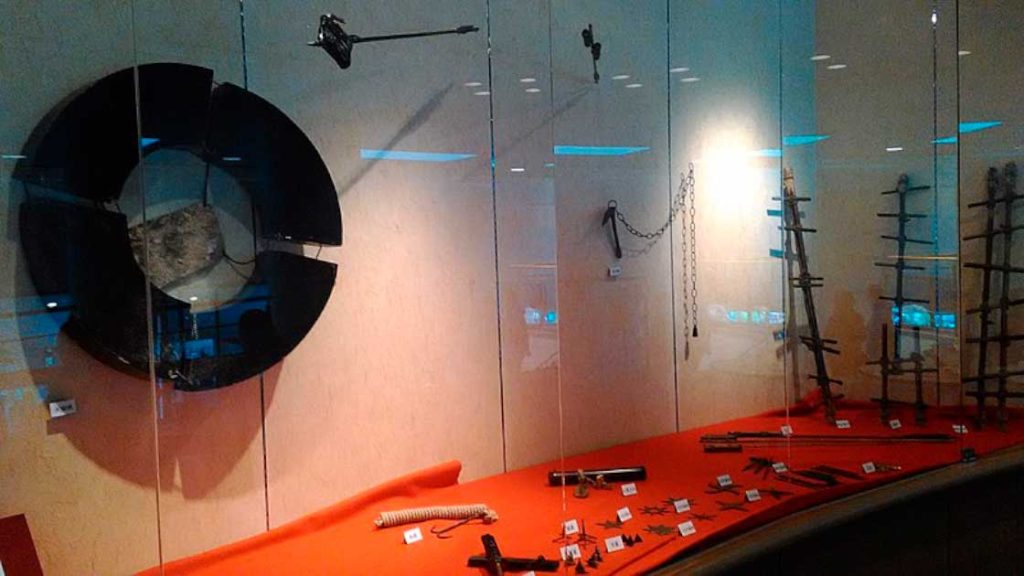 The rebellion consisted of Christian rebels who were opposed to his anti-Christian edicts. To take control of Hara Castle, Tokugawa employed the last of the Koga ninja. It comes as little surprise that the skilled ninja combatants were victorious.
This victory would be the last significant conflict standing in the way of a unified Japan. As there were no warring clans in Japan, ninjas became obsolete and gradually faded into obscurity.
Although these rumors are unsubstantiated, some people think that the oniwaban (Japanese secret intelligence organization) hired ex-ninjas since their skill sets resembled that of the ninja. The truth is concealed, undetectable, and slippery, as it is with most of ninja history.
Their tale is remarkable because of their ambiguity, which has inspired endless folklore. Who knows, maybe there are still ninja training in far-off remote locations, so covert that they remain undetected? 
Top Image: The ninja in feudal Japan were strikingly different to Hollywood's pop culture representation. Source: breakermaximus / Adobe Stock.
By Roisin Everard