When we in the modern world picture pirates of the golden age of sail, much of what comes into our heads is purest fantasy. Buoyed up by famous novels such as Treasure Island, or the more recent cinematic Pirates of the Caribbean franchise, our brains are filled with exciting nonsense about daring adventures, hidden treasure and "X" marking the spot.
In reality, the pirates of old were lawless thugs who terrorized merchant shipping, taking advantage of the relatively unexplored and unpoliced seas around the Caribbean, reaching upwards towards Florida. A pirate's life was short and brutal.
However, the stories have to come from somewhere, and sometimes there are tales which match the fantasy. Sometimes, there may really be hidden treasure waiting to be found, with clues as to its location for anyone with the wit to read them.
Such is the treasure of Olivier Levasseur, "The Buzzard" and the code he left behind as to where he left his booty.
Olivier Levasseur
Olivier Levasseur (born in the late 1680s – 7 July 1730) was a French pirate known for his quickness and ferocity in attacking his foes, both with his sword and with his rapier wit. He was famous for supposedly burying one of the world's largest caches of treasure, and leaving behind a coded message as to where it is.
Levasseur was born to a bourgeois family in Calais during the Nine Years War (1688–1697), his childhood was spent in comfortable surroundings. He received a top education and trained as an architect.
During the War of the Spanish Succession which drew half of Europe into conflict from 1700, with the French crown looking for independent sailors to pursue their interests, he obtained a letter of marque from King Louis XIV and became a privateer. Sailing under the French flag, his letters of passage technically expired when the war ended, but instead  he chose to fall in with pirates.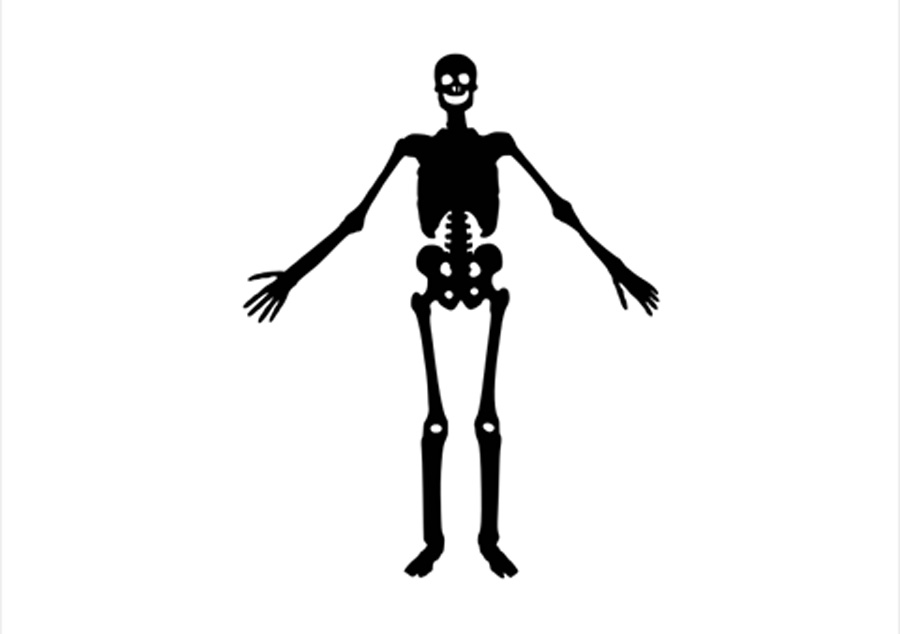 Levasseur pledged himself to Benjamin Hornigold's pirate organization in 1716. By this time he was every inch a pirate, with years at sea and a rakish scar across one eye, later covered with a patch. He was known to be an excellent seaman and a capable commander. 
Life as a Pirate
After a year working with Hornigold, the gang parted ways and Levasseur set up his own outfit. With a stolen merchant ship outfitted for warfare and heavily armed, Levasseur roamed Brazil's Atlantic coast attacking any ships he felt he could take.
One of his more famous prizes was a slave ship from Angola, taken off Brazil's southern coast with its live cargo. Levasseur left the crew of the ship on their destroyed vessel to die, and brought the 240 slaves to shore on an island off the coast of Macae near Rio de Janeiro.
However, Levasseur's actions had brought the attention of the Portuguese authorities and his ship, the La Louise was forced to flee from a Portuguese boat. He raced from safe harbor to safe harbor, at Cananeia, at Ilha Grande and at Ubatuba, always driven on by the relentless Portuguese.
The skirmishes had taken their toll and his crew were reduced in number with a further ten being murdered at Ubatuba. But there, Levasseur learned of an opportunity to turn his fortunes around: a wealthy French trader was anchored in the adjacent Paranagua Bay.
La Louise rounded on the prize, pursuing her in open water, but was trapped in a storm off Cotinga Island and was lost with 80 of his crew, sinking on March 9, 1718. Levasseur escaped on a tiny escort brigantine to Sao Francisco do Sul, plundering a boat full of cassava flour to feed the starving remainder of his crew before sailing back to Cananeia. 
The pirates then headed north and preyed on ships once more. In June of that year, barely two months after the loss of La Louise Levasseur resurfaced in the Caribbean in a smaller vessel that he had managed to steal on his way back from Brazil. After a close shave against HMS Scarborough under Captain Hume, he fled to the Caribbean in a smaller sloop with much of his remaining treasure.
From there, he fell in with old associates and was once again chosen as captain of a ship. With them, in 1924, he took possibly the greatest single prize ever captured by a pirate of the golden age of sail: the Portuguese galleon Nossa Senhora do Cabo.
This vast, magnificent ship was loaded with treasure and was anchored for repairs at Reunion in the Indian Ocean, carrying the Bishop of Goa and the Viceroy of all Portugal back from the colonies to Lisbon. The value of the cargo was staggering, with the lowliest pirate of the crew receiving some £50,000 worth of treasure, truly a king's ransom.
But the largest share was reserved for Levasseur. The Buzzard would eventually hang on Reunion, captured in Madagascar in 1730, but by that point all his fabulous riches had been hidden somewhere. They have never been found.
The Riddle of the Necklace
Legend has it that when Levasseur was about to be hanged, he tore a necklace from around his neck and flung it into the throng, shouting "Find my treasure, the one who may interpret it!"

Carved onto the necklace was seventeen lines of text in an unfamiliar script. The alphabet used was easily decoded into plain text, but the message that remains, with its clues as to where Levasseur left his treasure, has never been translated.
The necklace has since been lost, but treasure hunters have never stopped attempting to decode the cryptogram in the hopes of uncovering a hidden treasure. The text were first reviewed in earnest by Englishman Reginald Cruise-Wilkins in 1947, but the cryptogram proved to be far more difficult to decipher than first thought.
Early work by Cruise-Wilkins produced some wild suggestions. Cruise-Wilkins believed that the code is based on Masonic symbols, and claimed to have uncovered a link between the Zodiac, Solomon's Clavicles, and Hercules's Twelve Labours, an ungodly mish-mash of symbology unlikely to have come from a professional pirate.
Various tasks, reflecting Hercules's Labors, were to be completed in a precise order to access the treasure chamber. Further, the treasure chamber must be reached at a certain point at low tide, with the water being dammed to prevent flooding.
Cruise-Wilkins searched for and dug in the island of Mahe until his death, but never found anything in a cave except antique rifles, a few scattered coins, and the desiccated bodies of long dead pirates. He died on May 3, 1977, before cracking the final code.
A Historical Fantasy or A Puzzle to be Solved?
If you are thinking this all seems too good to be true, then there are some who would agree with you. There are certain oddities in the story which invite skepticism, such as the loss of the original necklace, or the 200 year gap between Levasseur's death and Cruise-Wilkins picking up the thread of the tale.
And perhaps such skepticism is justified. As far as can be determined, the Levasseur cypher first appeared in 1934, with the publishing of Charles de la Roncière's book, Le Filibustier Mystérieux: Histoire d'un Trésor Caché, on the Seychelles treasure.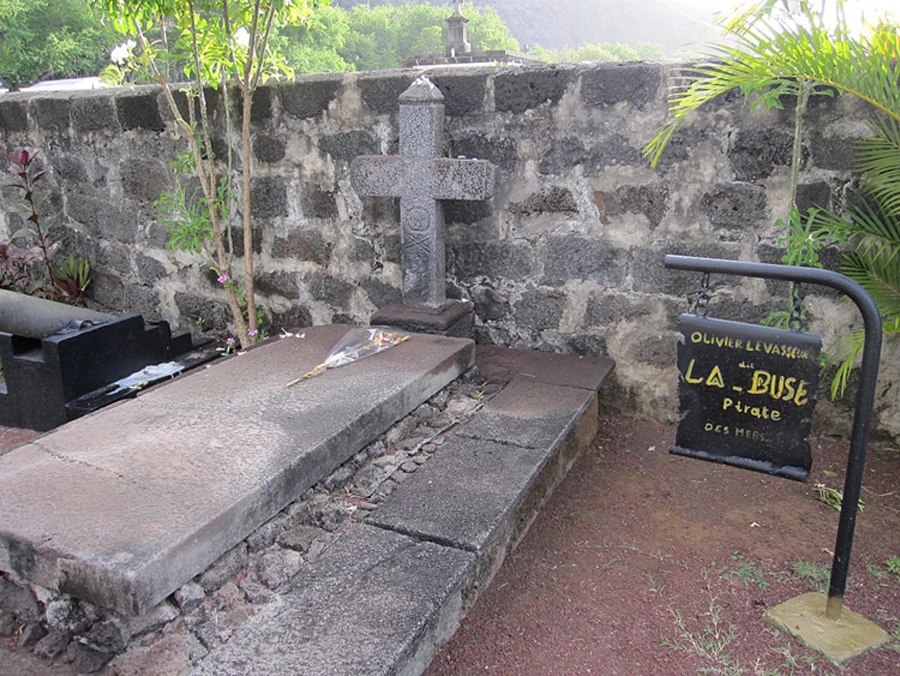 While the cipher is not directly linked to Oak Island, the activity in which it may be involved shares certain characteristics and there is a possibility that some of the elements of the story come from that other famous supposed cache of treasure. Furthermore, even if the cipher is real it could be one last joke by a man doomed to die.
Of course, the cryptogram could be just another fake committed around the same time when the Palmer-Kidd maps and Guayacán ciphers appeared, both forgeries. It was in the ownership of a notary, according to Roncière. It may have nothing to do with the pirate Olivier Levasseur, and this is certainly the most straightforward explanation.
Regardless of its provenance, it has occupied the imaginations of innumerable people who have attempted to solve it, and it has prompted at least two significant treasure hunts. The whole thing may be a fabrication or perhaps a cruel joke by The Buzzard.
But, you must ask yourself, what if the code is real? What if the pirate Levasseur truly left a clue to his very real and very missing treasure, one which has remained undeciphered to this day?
And what if you can crack it?
Top Image: Can you find Levasseur's hidden treasure? Source: phopsak / Adobe Stock.
By Bipin Dimri