Everyone knows the name Christopher Columbus. For hundreds of years his voyage across the Atlantic was celebrated as the first contact between Europe and the New World. Even if his discovery was not the first, it still sparked a new era of global communication, for good and for bad.
It would be automatically assumed that such a great man would have a celebrated tomb, but surprisingly one than one place claims to be the resting place of the body of Columbus. And, as it turns out, unravelling the puzzle of the location of his tomb is no easy task.
Columbus's journeys were the first European contacts with the Caribbean, Central America, and South America, and were funded by the Catholic Monarchs of Spain. Columbus himself however was born in the Republic of Genoa, in modern-day Italy, and spoke a Ligurian dialect as his first language, according to most scholars.
He went to sea at an early age and traveled the established trade routes extensively, as far north as the British Isles and as far south as Ghana. His marriages tie him to both Portugal and Spain: he married Filipa Moniz Perestrelo, a Portuguese noblewoman, and lived in Lisbon for some years, but afterward married a Castilian mistress, with whom he had one son.
Genoa, Spain, and Portugal therefore all had a claim to his body when he died in 1506. And many would argue the New World would have been the logical choice. Where, in all of the places he visited, was he buried?
Early Life
Christopher Columbus was an Italian explorer and navigator crossed the Atlantic Ocean four times, paving the way for the European colonization of the Americas. Born between August 25 and October 31, 1451, he died on May 20, 1506, aged 54.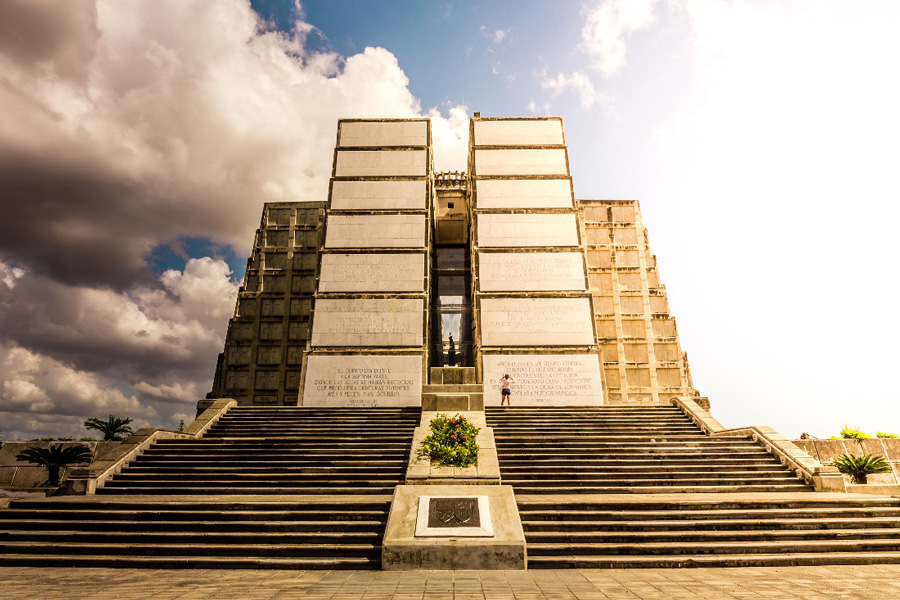 Domenico Colombo, his father, was a wool weaver who worked in Genoa and Savona, as well as owning a cheese stand where young Christopher worked as a laborer. His mother was Susanna Fontanarossa, and he had three brothers and one sister: Bartolomeo, Giovanni Pellegrino, Giacomo (also known as Diego) and Bianchinetta.
Although Columbus likely originally spoke the Genoese dialect, we have no evidence of any writings he made in it. For at least a portion of his adult life, his brother Bartolomeo maintained a cartography workshop in Lisbon, Portugal, and it is possible Christopher had links to this operation.
Even the name of the famous explorer exists in several variations aside from the modern popular anglicization: he was Cristoffa Colombo in Genoa, Cristoforo Colombo in Italy, and Cristóbal Colón in Spain.
Death of Christopher Columbus
On his first return voyage from the New World, Columbus, then 41, suffered an attack of what was thought to be gout during a strong storm. In the years that followed, he was afflicted by what was apparently influenza and various fevers.
He older Columbus also suffered from eye hemorrhages which led to temporary blindness, and protracted bouts of the recurring gout (which may have been arthritis exacerbated by his lifestyle). The assaults became more frequent and severe, keeping Columbus bedridden for months at a time, and eventually killing him 14 years later.
Columbus returned to Spain for good in 1504 after his fourth trip to the New World ended in disaster. In May of 1506, he died in Valladolid, in northern Spain, and was initially buried there. However, Columbus was a prominent figure back then, as he is now, and the question of what to do with his remains emerged quickly.
He had expressed a desire to be buried in the New World, but there were no buildings there in 1506 that were large enough to accommodate such imposing remains. His ashes were transferred to the convent at La Cartuja, an island in a river near Seville in southern Spain, in 1509.
Where was Christopher Columbus Buried?
Columbus' remains were first interred in a convent in Valladolid, then transported by his son Diego to the monastery of La Cartuja. They may have been further unearthed and interred at Seville Cathedral in 1513. Both Columbus's and his son Diego's remains were relocated across the Atlantic to a cathedral in Colonial Santo Domingo, in what is now the Dominican Republic, about 1536.
According to some records, Columbus's remains were then relocated again to Havana, Cuba, around 1796, when France took control of the entire island of Hispaniola. The bones were returned to the Cathedral of Seville, Spain, after Cuba gained independence in 1898, and were put on a magnificent catafalque.
However, workers in the Santo Domingo church 20 years earlier in 1877 had discovered a large leaden casket with the words 'Illustrious and renowned male, don Cristobal Colon' etched on it. A set of human remains was discovered within, and everyone presumed they belonged to the famed explorer.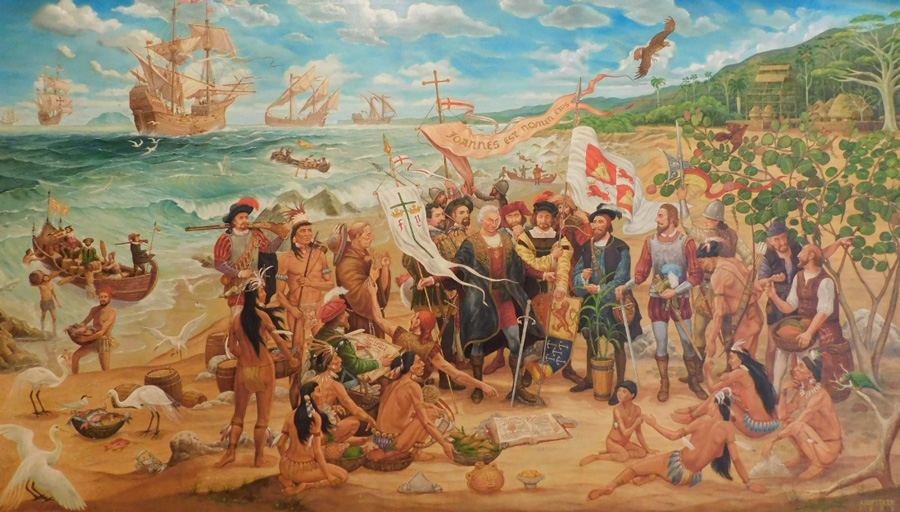 These were not the bones returned to Spain in 1898, and the Dominicans have maintained that the Spanish had moved wrong set of bones from the Dominican Republic to Cuba in 1795. This would mean that Columbus never left the Caribbean.
The bones at Seville were examined and DNA samples were taken in June 2003, with comparative samples taken from Columbus's son and brother. The bones did not appear to match Columbus's body or age at death, according to initial examinations.
Only tiny segments of mitochondrial DNA could be extracted due to the age and condition of the remains, but what was extracted matched comparable DNA from Columbus's brother, indicating that the two had the same mother. Although the degraded DNA does not allow for a definitive confirmation, this does seem to suggest that the Spanish were right and the bones of Columbus are indeed, after all, in Seville.
Well Travelled in Life and in Death
Each city believes they have found the real Columbus and has erected a magnificent monument to contain his relics. Are his ashes carried for eternity in a coffin by gigantic statues in Spain? Or are his remains carefully housed in a towering lighthouse created for that purpose in the Dominican Republic?
The Dominicans reject the DNA test performed on the Spanish bones and refuse to allow one to be performed on theirs, preferring to leave the bones undisturbed. Some people even believe Columbus is in both locations.
It would have been simple to convey half of him to Cuba and hide the other half in the Santo Domingo Cathedral before 1795, by which point his remains would have been nothing but powder and bones. Perhaps that is the most fitting conclusion for the man who, like nobody before him, connected the New World to the Old.
Top Image: The tomb of Columbus in Seville, Spain, one of several suggested locations for his body. Source: rabbit75_fot / Adobe Stock.
By Bipin Dimri