One of the first things you learn when working in a science lab or class is lab safety: wearing goggles, wafting odors to your nose instead of smelling anything, wearing closed-toed shoes, and things like that. Sticking your head near any scientific equipment can be dangerous, but placing your head inside a device that shoots atomic or subatomic particles at the speed of light into each other to create new elements is deadly.
In Soviet Russia, one man named Anatoli Bugorski must have been absent from school when the class learned about lab safety because he stuck his head into the particle accelerator he was using at work. But what actually happened to him when he met with this accident is still something of a medical mystery.
Anatoli Petrovich Bugorski
Anatoli Bugorski was born on June 25, 1942, in the Soviet Union. In 1978, Anatoli Bugorski was working as a researcher at the Institute for High Energy Physics (Институт физики высоких энергий [ГНЦ ИФВ]) in the town of Protvino, which was located 62 miles (100km) south of Moscow.
Bugorski's work there involved the U-70 synchrotron, a type of proton accelerator. When it was built it generated the highest beam of energy in the world. Today, the U-70 is still the highest energy accelerator in Russia. Anatoli Bugorski became famous not for his work in particle physics but because he survived a radiation accident that should have killed him. 
On July 13, 1978, 36-year-old Anatoli Bugorski was working on the U-70 synchrotron when it malfunctioned. He leaned over the equipment, putting his head into the particle accelerator to see what the problem was.

The safety mechanism had been turned off during earlier experiments and was not reactivated. Where he stuck his head into the proton accelerator was in the path of the proton beam, which was still active.
The beam hit Anatoli Bugorski on the back of his head, and while he felt no pain, he saw a flash of light "brighter than a thousand suns." This man was a particle physicist and knew how serious the situation was.
Still, he didn't tell anyone about being blasted in the head with an insane amount of radiation. Instead, he finished his work for the day and went home to deal with the fatal effects of the accident. 
How Serious Was It? 
The beam had passed through the back of Anatoli Bugorski's head and traveled through the occipital and temporal lobes of the brain. The beam then passed through his middle ear before it exited his body through the left side of his nose.
These parts of the brain and ear play a significant role in everyday human function. The occipital lobe is the brain's area responsible for visual processing. The temporal lobe is the area of the brain responsible for processing sensory input for its retention (this includes language comprehension, emotional association, and visual memory).
The ear is divided into three parts, the outer, middle, and inner ear. The beam passed through Anatoli Bugorski's middle ear, known as the tympanic cavity, which connects to the Eustachian tube (auditory tube). The primary function of the middle ear is to transform acoustic energy waves into fluid-membrane waves in the cochlea. 
Radiation causes the chemical bonds that hold DNA and other cellular materials together to break, and enough radiation causes the cells to lose the ability to duplicate. They start to die, which leads to organ failure.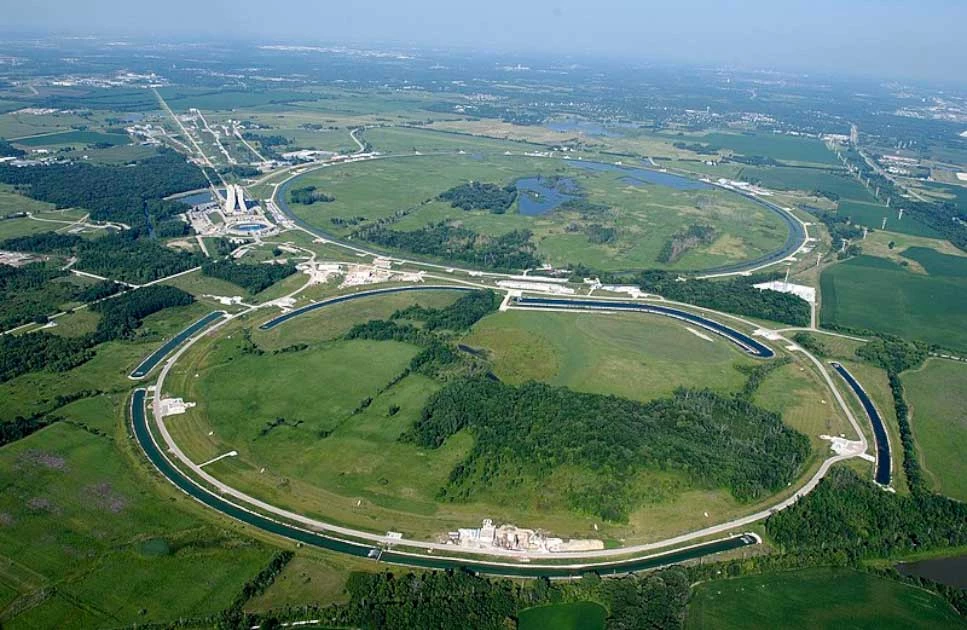 Radiation will cause the body's level of red and white blood cells to fall quickly, and it is typical for the skin to turn red or blister at the exposure area. The beam that passed through Anatoli Bugorski's head at the speed of light hit him with an immense amount of radiation.
The amount of radiation absorbed is measured in units called grays (Gy), or one joule of radiation energy per kilogram of matter. We know radiation is harmful to mammalian cells, and it only takes a dosage of 5 gray to be lethal. Bugorski's head was blasted with 2,000 Gy to start. Because the beam collided with the particles in his head, the dosage increased to 3,000 Gy when it exited his head. 
The dosages for radiation treatment for neck, head, and breast cancers will be between 45 and 60 Gy. These patients are not exposed to the full dose of radiation at once; instead, it is broken down into smaller doses administered over one to two months.
For most cancer patients receiving radiation therapy, the total dose is broken down into daily doses five times a week for five to eight weeks. Each dose of radiation therapy the patient receives contains only a tiny amount of radiation that will accumulate over time to reach the total dose needed.
This is able to kill cancerous cells while reducing the damage the therapy can cause to healthy tissues. 5 Gy is lethal, 45 – 60 Gy is used to kill cancer, and Anatoli Bugorski received a dose of radiation 600 times the lethal dose. He should have been dead, but was somehow still walking. 
Radiation Takes Its Toll
This is not to say he walked away unharmed, however. The next morning the left half of Anatoli Bugorski's face had swollen beyond recognition, and he was sent to a clinic in Moscow for "treatment". There was nothing that could be done to treat or cure Anatoli Bugorski.
The doctors and scientists kept him in the clinic to study his death because nobody had ever stuck their head into a particle accelerator. His skin started to peel over several days, and doctors could see where the proton beam had burned through his skin, bone, brain, and face. He was expected to die from radiation poisoning, but Anatoli Bugorski survived. 
The radiation had some lasting side effects, including burning his facial nerves. Anatoli Burgorski's left side of his face is paralyzed, and his left ear has lost all hearing. The damage caused Bugorski to experience seizures, but he also experienced something strange.
The left side of his face has not aged. It looks like it did when he was 36 years old, while the right side of his face has aged. He was able to function physically and mentally, completed his Ph.D., and continued working at the Institute for High Energy Physics. 
The Secret 
Typical of Soviet Russia's secrecy regarding all things related to nuclear power and its issues, Anatoli Bugorski was not able to talk about what happened to him. It took almost a decade before he could speak about the accident.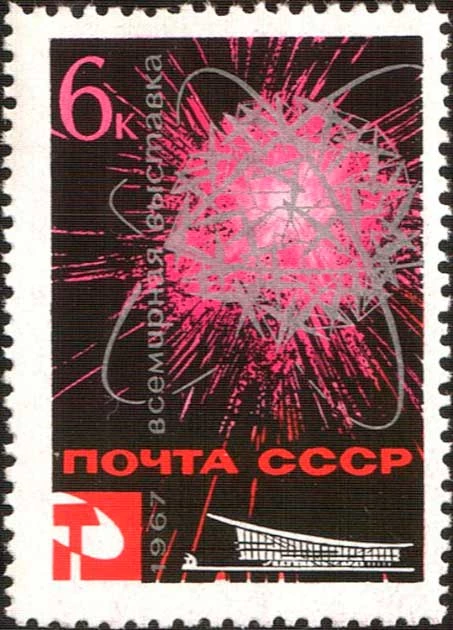 He would return to a radiation clinic for routine exams to monitor his condition. At those clinic visits, he met others who were also victims of nuclear accidents. Once he was able to talk about his accident, he told the press that the other victims and himself were "like former inmates, we are always aware of one another… There aren't that many of us, and we know one another's life stories. Generally, these are sad tales." 
Anatoli Bugorski is still alive and turned 80 years old in 2022. He is happily married with an adult son. He still lives in Protvino, Russia. Anatoli Burgorski has been open to making himself available for study by western researchers but does not have the money to leave Protvino.
Protvino was one of 60 science boomtowns funded by the state during the Cold War. Scientists and their families would live in these towns, several hours away from the next town or city, for safety purposes. 
When the Soviet Union collapsed in 1991, the funding for research and these science cities ended crippling the town and its residents. These science towns like Protvino, where Anatoli Burgoski resides, lacked the infrastructure to transition from a career as a scientist into something like a role in the service industry or banking.
These people lived hours away from "anything that isn't a research institute" and lacked the money to move. Which explains why, in 1996, Anatoli applied for disability status to receive his epilepsy medication for free. He was denied even though he was considered the "poster boy for Soviet and Russian radiation medicine." 
The Burning Question: How Did He Survive? 
It is believed that Anatoli Bugorski was able to survive such a massive dose of radiation because he was exposed to a tightly focused beam of particles. This is different from the radiation exposure experienced in Hiroshima or Chernobyl.
In Chernobyl and Hiroshima, the victims were exposed to high energy gamma rays all over their bodies. Because the radiation was able to scatter, it impacted the health of the victim's entire body and organ systems.
Only Bugorski's brain and skin were exposed to the high levels of radiation which kept the damage concentrated in a single area. Luckily for Anatoli Bugorski, the areas of his brain where the proton beam passed through managed to miss the essential parts of his brain.
Because Bugorski is the only person to stick their head into a proton accelerator, we don't know if he survived because proton beams impact the body differently than other forms of radiation. The accident was rare, and no previous case studies to specify why Anatoli Bugorski survived. He lived even after abandoning one basic lab safety rule: Don't stick your head into a particle accelerator, even if you think it is deactivated.
Top Image: Anatoli Bugorski not only survived sticking his head in a particle accelerator, he only went to hospital the next day. Source: Bayu / Adobe Stock.
By Lauren Dillon