From 1974 to 1983, Argentina practiced state-sponsored terrorism against its own people. The civic-military dictatorship of Argentina, also known as the military junta, attacked political opponents at home and abroad in what was known as the "Dirty War."
During this time, right-wing death squads known as the Argentine Anti-Communist Alliance or AAA chased down any political dissidents and anyone thought to be unsympathetic to the dictatorship. Arrests without trial, disappearances, torture and murder were all common as the junta clung ever tighter to its crumbling power structure.
Of all the methods of cruelty and torture practiced by the Argentines, perhaps the most evil was known as Death Flights, or "Vuelos de la Muerte". These extrajudicial executions were carried out by military personnel with access to aircraft. Victims are dropped to their deaths from helicopters or aircraft, often onto terrain where their bodies would never be found.
A Government of Fear
Death flights are one of the many extrajudicial and rapid execution methods used by Argentina's previous military dictatorship (1976 to 1983) to eliminate whomever they believed to be state enemies.
Several thousand people vanished during the Argentina Dirty War after being secretly kidnapped by organizations working for the dictatorship. Amnesty International report estimates at least 20,000 people disappeared in Argentina during this time, although how many were killed on the Death Flights is not clear.
Admiral Luis Mara Menda started the practice of Death Flights as a convenient way to "disappear" large amounts of people out of public visibility. Victims were typically drugged into a stupor, loaded onto aircraft, undressed and dumped into either the Atlantic Ocean or Rio de la Plata.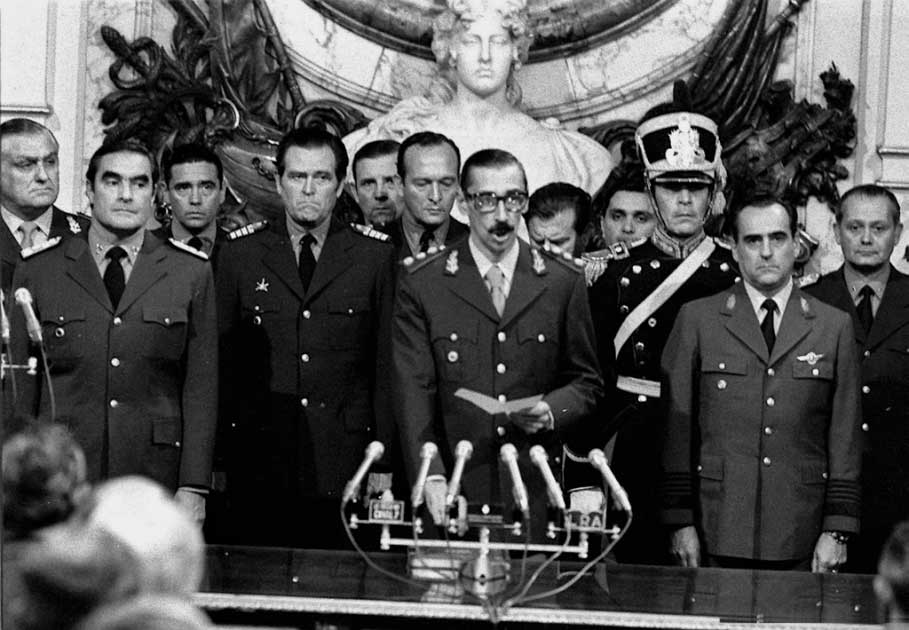 Adolfo Scilingo, a former Argentine navy officer who was found guilty of crimes against humanity as a result of his culpability in the junta and the Dirty War, estimated that there were as many as 180 to 200 death flights during the two years 1977 and 1978 alone. Scilingo admitted to participating in two of these flights on which 13 and 17 deaths occurred, respectively.
According to Scilingo, Argentina Death Flights were carried out by the Argentine Navy every Wednesday for two years, 1977 and 1978, and in that time they killed between 1,500 to 2,000 people. 
To make things easier for the torturers, victims were told that they were being shipped to the south of the country where they would be freed. In this way, victims would voluntarily board the planes and even danced and celebrated at the thought that they would be spared, but it was all a lie.
Scilingo stated that as they were being moved to the south, they were encouraged to dance and play lively music to relax them. They were then told that they needed an immunizing shot before the transfer, at which point they would be given an injection of sodium pentathol, a powerful relaxant and "truth serum".
They soon started to feel extremely sleepy, and at that point they were loaded into the vehicles and driven to the airport. Often without ever waking again, they would be thrown from the plane once away from the population centers, and disappear forever.
The Guilty
Juan Carlos Francisco Bossi was arrested in Medellin, Colombia, on March 12, 2016. Bossi, also known as "El Doctor", was wanted by the Argentine authorities for his involvement in the forced disappearance and death of more than 30,000 people.
He is credited with initiating the Argentina Death Flights during the Dirty War. Bossi stated to the Colombian authorities that he was the cause of the murders of 6,000 people after being arrested.
But by then it was too late. Many thousand left-wing militants and activists, including students, alleged sympathizers, Marxists, journalists, trade unions and Peronist guerrillas, were killed in the violence of Argentina's Dirty War.
Approximately 10,000 who disappeared were members of the People's Revolutionary Army (ERP) and the Montoneros (MPM) guerrilla groups. The flower of Argentina's leftist thinkers, their activists and an entire generation of politicians were lost to this extrajudicial murder.
However, these statistics must be considered insufficient as internal reporting and declassified records by the Argentina Military intelligence verify at least 22,000 people disappeared or were killed between late 1975 and mid-July 1978. This figure also does not include disappearances and killings after July 1978.
Argentine pilot Julio Alberto Poch was returned to Argentina by Spain in May 2010. Poch, an Argentine man born in 1952, was arrested on September 23, 2009, in Valencia, Spain and was sought for his alleged involvement in the death flights as a pilot.

Poch stated that he had learned everything he knew about the Argentina death flights from readings during his trial in February 2013 and that he had not taken part in them. Poch was declared not guilty after serving eight years in Argentine prison by a Buenos Aires court.
In May 2011, Alejandro Domingo D'Agostino, Mario Daniel Arru and Enrique Jose De Saint Georges were the three former police officers. They were arrested after they were accused of being part of the crew of the death flight in 1977 that killed two activists from the Plaza de Mayo organization.
More people were arrested in April 2015. According to reports, the death flights began around 1976 and continued until 1983. Batallón de Aviación del Ejército 601 (Army Air Battalion 601), a military organization comprising officers, chief of staff, a sub-commander and a commander from five companies, was established to conduct the flights.
Aircraft were loaded with both corpses and live people, according to soldiers who chose not to participate in the operation and witnesses who worked as runway cleaners and airfield guards. After taking off, the aircraft always came back empty.
Fifty-four former Argentine officials were charged with operating crimes against humanity and Argentina death flights throughout a five-year-old trial known as the "Death flights trial" or "ESMA mega-trial," which heard 830 witnesses and looked into the deaths of 789 victims. On 29 November 2017, a decision was made: six defendants were declared innocent, 29 defendants were given life sentences, and the remaining 19 defendants received life sentences ranging from 8 to 15 years in prison.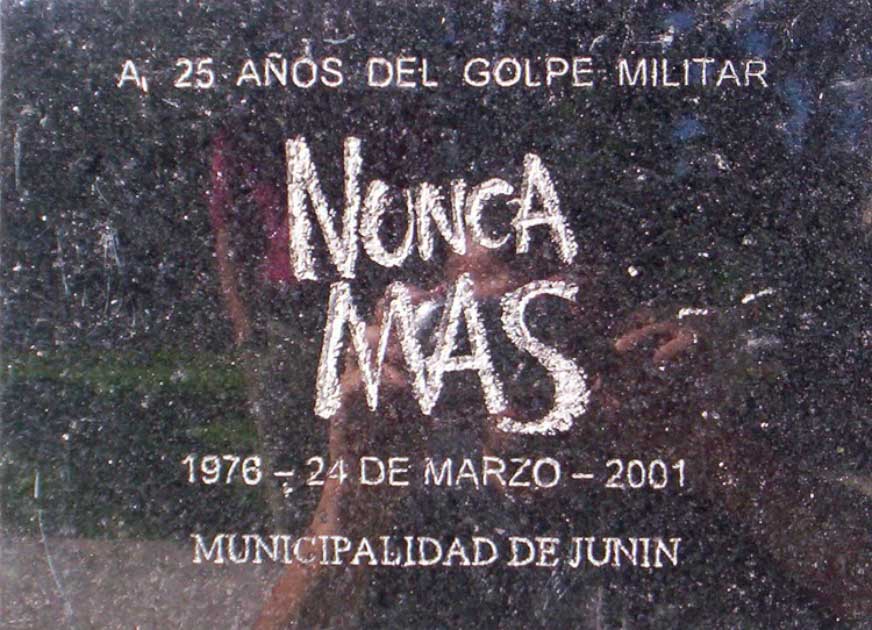 Two former Argentine military pilots were sentenced to life in prison for their role in killing a close friend of Pope Francis who was thrown from an airplane during the nation's 1976-1983 dictatorship. The decision represented the first Argentine judgment against those involved in the so-called "death flights" in which rivals of Argentina's military rule were thrown into the South Atlantic Ocean to cover up the murders.
Top Image: This 1979 US memo on Argentina show concerns as to the "disappearances" and noted bodies were washing up on Argentine beaches, potentially victims of the Death Flights. Source: US Dept of State / Public Domain.
By Bipin Dimri