Between 1968 and 1985, Italy was the target of a serial killer motivated by depravity and voyeurism. With a sum of sixteen victims spanning seventeen years, this killer was (and still is) one of Italy's most infamous murderers: Il Mostro.
In Italy, he is regarded in the same light as American serial killers Ted Bundy and Charles Manson. And after over 100,000 interrogations, multiple suspects, and two convictions of guilt this case is still believed by many to be unsolved. So, who was Il Mostro di Firenze, the Monster of Florence?
A Taste for Lovers 
On the evening of August 21st 1968, a young boy named Natalino Mele arrived at the isolated farmhouse of the De Felice family in a dire state. He described the terrifying sight he fled from, where his mother and uncle had been savagely murdered.
When the police arrived on the scene, they discovered Barbara Locci and her lover Antonio Bianco in a parked car in the Signa countryside on the outskirts of Florence. The couple had both been brutally murdered.
To the shock of the police officers, Natalino had been asleep in the backseat of the car whilst his mother and her suiter were engaging in an affair. Barbara was known around town as "the queen bee" for having many lovers, and police initially assumed that this was linked to her death.
Antonio Lo Bianco, the other victim, was just one lover on a long list, an unlucky one at that. Assumed to be a murder of jealousy and revenge police turned their attention to Locci's husband Stefano Mele. But something about Mele's guilt did not add up.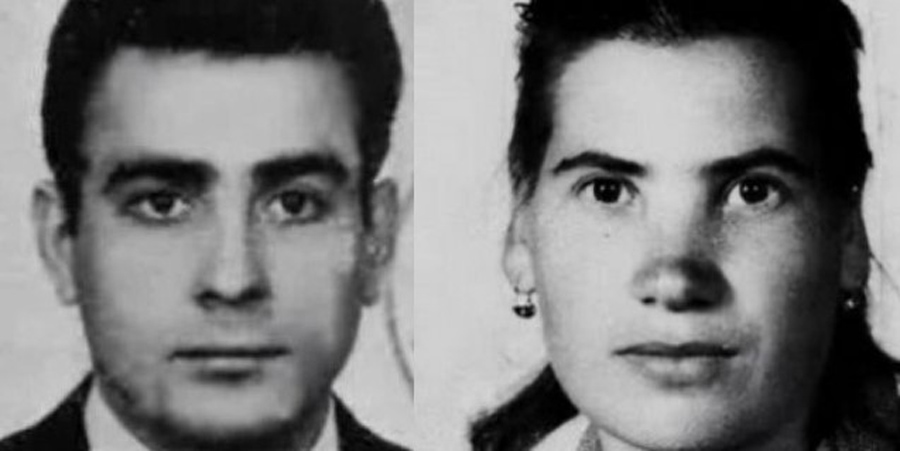 When questioned he didn't know many of the crucial details of the crime scene. Also, he was known to be shy and cowardly and unwilling to confront his wife over her affairs, at times allowing his wife's lovers with his own house.
Despite this, after twelve hours of questioning, to the surprise of those involved Mele admitted to killing the two. Because of his knowledge of a few tangential, undisclosed details about the crime scene, together with his confession, he was sentenced to fourteen years in prison.
However, six years after the double murder of Locci and Lo Bianco, another couple was found slain using a similar methods. The man was shot many times in the car, while the woman, Stefania Pettini, was dragged out and stabbed to death. With Mele in prison, it seemed he could not be guilty of this or the earlier crime.
It was also clear that this was no mere revenge killing, either. The murderer's rising madness led him to stab Stefania ninety-six times in her breast and genital areas, a crazed and psychotic act. An autopsy also indicated that the assailant had also used a vine to penetrate Pettini's body, raising questions about the highly sexual nature of the killings.
Another new detail that emerged from this homicide came from an account given by the victim hours before her tragic murder. She had told a family member about a strange man following her during her driving lesson, describing it as a "weird encounter." This detail was later recognized from other murders, being identified as the killer's standard approach.
The Spree of Murders Continues
The murders continued throughout the 70s, until they reached a frenzied peak between 1981 and 1984. In this four year period there were a further five double killings with nearly identical details. A pattern clearly emerged: the male victim was almost invariably shot and killed in the vehicle first. 
The woman was then taken from the vehicle and repeatedly stabbed to death. With each homicide, the murderer's rage toward the women seemed to grow, and the sexual brutality perpetrated on the women seemed to increase. He began removing his female victims' left breasts.
The contents of the women's bags were always found emptied at the crime site, another common link between the murders. It was also clear that the killer was picking his victims carefully. Except for one, all of the homicides were young couples in cars, in remote regions far from crowded cities. In the deserted country lanes the crimes would go unwitnessed.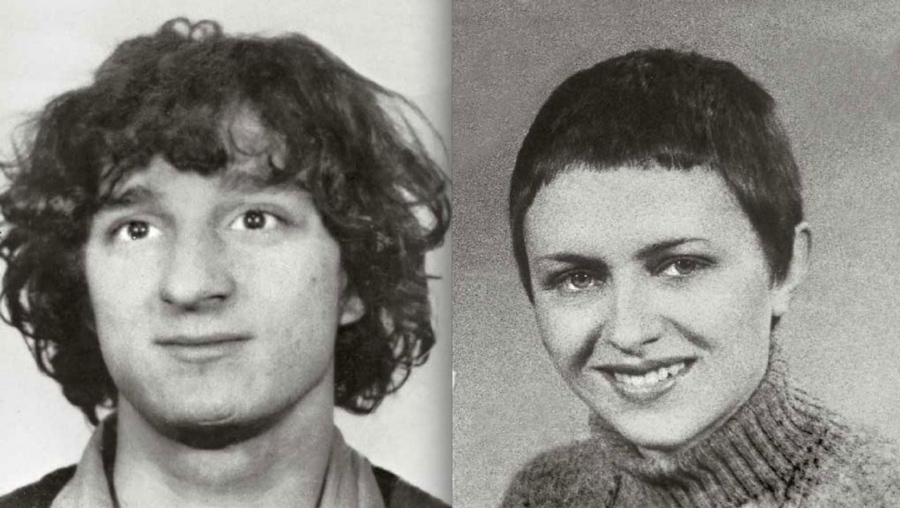 The crimes continued into the autumn of 1985, when the bodies of French tourists Nadine Mauriot and Jean Michel Kraveichvili were discovered. They were camping in the countryside when they encountered their tragic fate. Kraveichvili and his tent were discovered far from the crime scene. Mauriot's body had been severely mutilated when discovered.
However, this time something was different. It's unclear what had changed for Il Mostro di Firenze, but something had. Mauriot's dismembered left breast was delivered to the Public Prosecutors Office in Florence shortly after her murder.
Silvia Della Monica, the case's primary investigator, was also taunted with a note pressing her to uncover the bodies of the tourists who had not yet been reported missing. But this was also the last confirmed murder committed by Il Mostro: after this, he simply disappeared.
Is the Monster of Florence Finally Revealed?
In 1991 the S.A.M. (Squadra Anti Mostro), an Italian police squad specifically tasked with capturing the murderer, focused on one suspect, Pietro Pacciani, thanks to a combination of methodical computer analysis and an anonymous tip. Pacciani with a Tuscan farmer who was imprisoned at the time for raping and killing his wife's boyfriend.
What linked Pacciani to the series of gruesome homicides? In the murder of his wife's lover, Pacciani had been triggered when his wife had revealed her breast to her lover. This detail was considered very similar to the actions of the Monster of Florence, who would often dismember of his female victims' left beasts. 
Pacciani was apprehended in 1993 and charged with the series of heinous murders linked to Il Mostro di Firenze. He maintained his innocence throughout his nationally-broadcasted trial, but a search of his Tuscan home turned up material that was difficult to refute. Investigators discovered a newspaper piece about the deaths, as well as photographs of female genitalia and, most importantly, the license plate numbers of Nadine Mariot and Jean Michel Kraveichvili, the last victims.
The testimony of Pacciani's companion Mario Vanni seemed to be the final nail in his coffin. Vanni made an interesting remark while being questioned about his profession. "I've had several picnics with Pacciani, haven't I?" he said.
Three more people were suspected: Giovanni Faggi, Giancarlo Lotti, and Mario Vanni. The group of men were called the "compagni di merenda" (picnic companions) by the Italian press. Vanni was convicted for his involvement and received a life sentence, while Lotti received a 26-year sentence.
Who Was The Real Monster?
Pacciani, however, faced a mistrial and returned to his farmhouse to await his retrial. Neighbors remarked that he led a secluded life, and that he appeared to be very nervous.  Later, his sister revealed that he wanted to reveal the true story of the crimes, but feared he knew too much and that this would put his life in danger.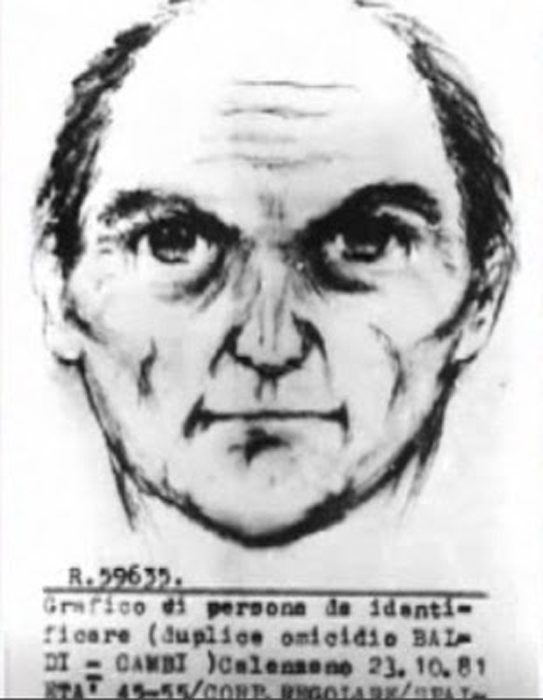 Ultimately Pacciani's fears proved true when he was found dead in 1998. He was discovered in his kitchen; his sweater was wrapped around his neck and his trousers were pulled down to his ankles. The coroner discovered deathly levels of asthma drugs in his system. His part in this story will now never be known.
Many additional discoveries were unearthed throughout the years, resulting in an increasing number of suspects. Amongst the plethora of suspected murderers was a local peeping tom by the name of Enzo Spalletti. Another notion was that the crimes were conducted by Francesco Narducc, a university professor and medical doctor. Narducc was accused of being a member of a Satanic cult and a "frequenter of the environment linked to the [Monster's] crimes," according to a court.
The Monster's identity remains a fascination, with new theories surfacing all the time, as well as old cases being revisited. The finances of the "compagni di merende" members is perhaps the only clue that permits us to make a definitive conclusion.
Pacciani and Vanni were poor men with little before the murder spree, but they amassed enormous sums over the years of the homicides. How did these poor men acquire so much wealth? What was their link to the bloodthirsty Monster of Florence?
Top Image: Who was Il Mostro? Source: Zef Art / Adobe Stock.
By Roisin Everard