NASCAR, with its high speeds and crowded tracks, is a dangerous sport, and the requirements to compete are not easily earned. One needs to travel a long path to earn a competitive license, and most drivers start while still teenagers.
Competition to enter is fierce, and expensive. A NASCAR hopeful needs sponsors, finances, and a lot more to enter this popular race series, and compete at over 200 mph (322 kmh). 
This makes the story of LW Wright almost unbelievable. Here was a man with no money, no sponsors, and zero racing history. But somehow this man raced at the Talladega Superspeedway in 1982, before disappearing from NASCAR forever.
Astonishingly, we don't even know his real name, and in fact almost nothing at all is known about this mysterious con artist. Who was he, and how did he con his way into one of the most celebrated race events in the world? 
Who was LW Wright?
All we know of LW Wright stems from this one event. He was clearly an accomplished driver, as well as a supremely confident individual. Most believe he was a small-time racer who was looking to break into the big time, and was prepared to use unorthodox methods to do so.
The facts of the strange event are known from testimony of those who encountered Wright. It was the year 1982, two weeks before the Winston 500 race at the Talladega Superspeedway in Alabama in the United States, when Bernie Terell was approached by a stranger.
Terell was the head of a marketing firm, and the stranger asked Bernie for money to sponsor his ride in the upcoming race. He claimed he was an experienced NASCAR driver, part of a racing team named Music City Racing. 
This bluff worked, and Terell offered him the money he needed for buying a car and hiring a team. The stranger, who said his name was LW Wright, was given $7,500 to cover the expenses for race weekend, and well as more money to purchase a car, truck, and trailer for the race.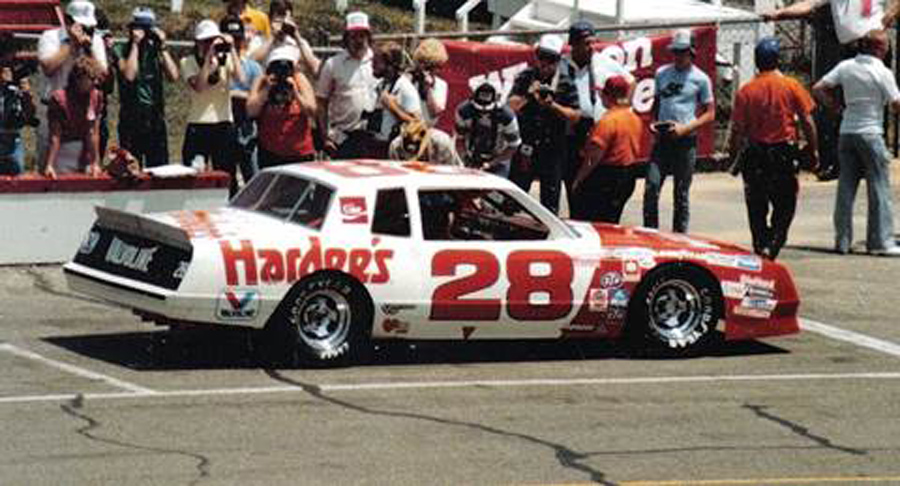 LW Wright then approached Sterling Marlin, a driver who had yet to break into NASCAR, to purchase a race car. Sterling was doubting the intentions of Wright, but sold him a car for $17,000 in cash with a $3,700 check covering the remaining cost.
Whether out of doubtfulness or eagerness, Sterling Marlin wanted to serve Wright as his racing crew chief. Wright agreed, and signed him on for the race weekend.
Questions are Asked 
Wright then called a Nashville, Tennessee newspaper reporter named Larry Woody to promote his race. Wright told the reporter that he was about to enter the Talladega race for his team named Music City Motorsports. 
He also said that his car was sponsored by the country music stars T.G. Sheppard and Merle Haggard. But after the story was published, the attorney of T.G. Sheppard called Woody and told him that Sheppard is not sponsoring Wright. The attorney also said that he had never heard of LW Wright. 
Woody called Wright to question the story. Wright's response was that the sponsoring decision was premature, and he also admitted that he didn't race in any Grand National Series but had taken part in lower series races.
The next problem for Wright was to get hold of a license, which is essential for competing in the NASCAR race. There are many obvious reasons for Wright not to have that license. But this con artist didn't let that stop him. 
Wright just walked into the office responsible for issuance of NASCAR credentials and convinced the officials about his racing history. Somehow, without providing any evidence of his racing history or ability, he was granted a license to race.
Race Day
As the cars lined up on May 2 1982, Wright was at the back of the grid. Despite a crash during practice he had managed to qualify in 36th place of the 40 drivers that raced that day, including famous names such as Dale Earnhardt and Richard Petty.
NASCAR drivers race at extremely high speeds and in close proximity to each other, and it is essential that each driver has confidence in those around them. For an inexperienced driver to join the race is very dangerous, for all drivers on the track.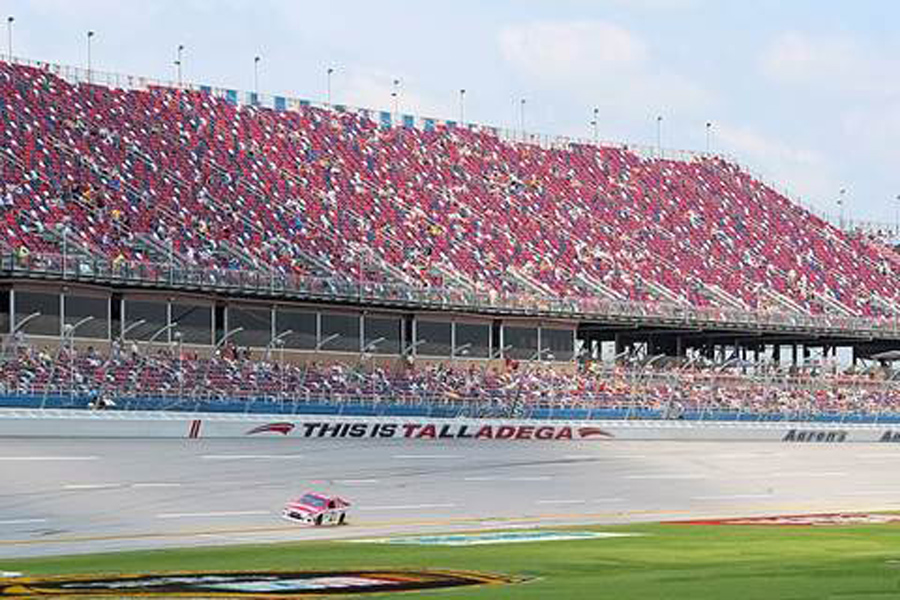 And, in the event, Wright was indeed well off the pace. From his starting position of 36th he was slower than the cars around him, dropping to 39th before he was ordered to finish his race after 13 laps for beiong too slow.
The DB Cooper of Racing
And, astonishingly, that is all we know about LW Wright. He disappeared from the Talladega Superspeedway, leaving behind his car and vanishing into thin air.
He was never confronted for any of his actions or was never apprehended. He didn't even give a single interview about his race. The man just walked away from the car and was never seen again. 
Who was this astonishing confidence trickster? How was he able to convince an entire race organization to allow him to compete at the highest level?
It seems we will never know the truth or who LW Wright really was. In the years since, he has become known as "the DB Cooper of racing" in reference to America's only successful skyjacking in history. And, like Cooper, this is not a mystery which is likely to be solved any time soon.
Top Image: How did LW Wright compete in a NASCAR race? Source: pxhere / Public Domain.
By Bipin Dimri