Progress and the pursuit of knowledge the key features of the Enlightenment period, and this rang all too true for Jeanne Baret. How did a woman from humble beginnings find herself disguised as a man circumnavigating the world, and unbeknown to all breaking a world record in the process? 
Many superpowers of the great European empires battled to discover new territories, peoples, and commodities in the 18th century, seeking global dominance over their rivals and amassing wealth through their plunder. By 1765 this was causing problems for the French, concerned that her adversaries Spain and Britain were gaining ground on her.
The French crown resolved to dispatch a voyage to circumnavigate the globe, re-establishing French pre-eminence in the process. Their mission was to find new species of flora and fauna which would thrive in French ecosystems. Louise Antoine de Bougainville, a French adventurer and admiral was to head this expedition.
A renowned French naturalist, Philibert de Commerson, was asked to participate in the royal voyage as an official court botanist. Due to his rank, he was granted one assistant whose wage would be paid by the government. 
The only stipulation was that his assistant must not be a woman, as it was forbidden for women to serve aboard navy ships at the time. For Commerson and his mistress Jeanne Baret, better known as Jean Baret, this would be a problem.
Jeanne Baret the "Woman of Herbs"
Jeanne Baret's origins are limited to the knowledge that she was born in 1740 into a farming family in France. Her early life is unknown; however, it is assumed that she grew up in an impoverished home and received little if any, education. At some stage, Baret ended up in the Loire Valley, where she met aristocrat Philibert de Commerson and secured work as a housekeeper in his chateau.

It's said that he and Baret began a physical relationship after he was widowed, however, some say it started before his wife died. The pregnancy of Jean Baret in 1763 seems to be the only clue that can point to this.
The legislation in France at the time required that every child have a birth certificate. Despite the fact that the two witnesses were both men of high status, there was no father indicated on Baret's newborn certificate. Given Jeanne Baret's lower-class background, it's likely that these two men were connected to Commerson. Baret gave her baby to the Paris Foundlings Hospital for adoption, where he died two years later.
Pretend to be a Man, Circumnavigate the World
Commerson's health was not good when he was invited to join the French exhibition, and he had relied on Baret as his personal nurse. They devised a scheme to allow Baret, despite her gender, to accompany him on the journey.
The strategy was straightforward. He told the captain that he had been having trouble finding an assistant until he was approached by a young sailor on the ship's pier just days before they set sail. He decided to take on the unskilled assistant because he was desperate for help, especially given his terrible health. The captain did not question Commerson's story and so the plan was set in motion.
Commerson was given his own private accommodations for himself, his assistant, and all of his specialist equipment. Jeanne Baret, changing her first name to Jean, would take advantage of this by using the private restroom and avoiding contact with the rest of the staff as much as possible. And it worked brilliantly for the first few months: everything went according to plan, and she didn't raise any doubts.
First Suspicion of Jean Baret 
The ship's surgeon, Francois Vives, was the first to raise concerns, writing about his uncertainties about her putative gender. By this point others on the team had wondered why Jean Baret refused to use the open-air toilet, and why she was so small for a male. When pressed, she revealed that she was a eunuch who had been castrated by Ottoman pirates. This seemed to put an end to the interrogation.

Thousands of new plants were discovered by the crew during their voyage, the most notable of which was the discovery of the Bougainvillea bush in Rio de Janeiro, Brazil, which was named after the expedition's captain. Baret was by now conducting a lot of the fieldwork on behalf of Commerson as he became ill with leg ulcers, which gave her the opportunity to discover and learn on her own.
Rumors surrounding Baret's true gender had been circulating by the time the crew arrived in Tahiti in 1768, and it all came to a climax once they landed. There are several versions of how Jean Baret's secret was discovered.
One of the most widely held beliefs is that when she disembarked from the ship, villagers surrounded her and immediately recognized her as a lady. According to reports, Baret's crewmates escorted her back inside the ship to prevent escalating the situation.
A far more brutal version alleges that she was stripped naked and raped at gunpoint after being discovered. It's unclear which sequence of events occurred, but it's vital to remember who writes the history.  What is known is that the captain of the ship promptly dismissed Commerson and Baret to avoid any more legal problems.
What Next for the Fraudulent Couple?
Invited by Pierre Poivre, the governor of the island of Mauritius the pair went on to explore and subsequently discover the plant Baretia Bonafidia. Unfortunately, another explorer was credited as the discoverer during the time it took to send the sample back to Paris. Despite their bad luck, the pair managed to discover 71 new plant species.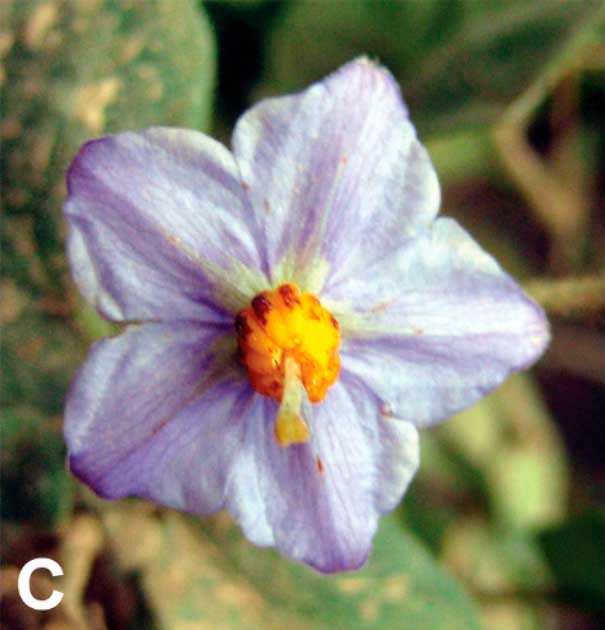 Of the discoveries, 70 were named after Commerson, and only one, the Solanum Baretiae, was named after Jeanne Baret (and the attribution was only given in 2012). The sad truth is that Commerson was sick and feeble at this point, and Baret most likely made all, if not all, of the discoveries herself, but was never acknowledged.
Commerson died while still in Mauritius, leaving Baret far from home with all of their findings but no way to return to France. She managed to find work on the island for the following few years and eventually married a French officer named Jen Dubernat.
In 1775, ten years after she had set sail, Jeanne Baret returned to France. She turned over all her findings to the government and in return was granted a sizable pension for her ground-breaking discoveries whilst on her voyage. Upon her homecoming she was also notified that Commerson had named her the heir to his fortune, making her a very wealthy woman. 
Commonly referred to as the "herb woman", Jeanne Baret defied the laws and common practices to persevere to become the first woman in history to circumnavigate the world. A feat that the ship's captain Bougainville, by now ready to recognize her audacity and ingenuity, claimed she undertook with hard work and perseverance. 
Top Image: Jeanne Baret disguised as a sailor. Source: Cristoforo Dall'Acqua / Public Domain.
By Roisin Everard