In the performing arts, many have chosen to dedicate their lives to their art. Everyone who wants to become a professional artist knows they must often sacrifice a "normal childhood." Many children do this willingly, but others are forced by their parents.
In western Europe during the 16th through the 18th centuries, some young boys were forced to commit their life to the art of singing. The boys had to sacrifice more than just childhood.
These boys and men became revered by the Catholic church and the general public, but at what cost? The history of the castrati, singers of the Baroque and Classical periods shows how far they had to go to achieve fame.
The Castrato
The castrati (singular "castrato") were males with classical singing voices capable of singing in the range of female singers. These singers could sing the soprano and mezzo-soprano parts typically sung by women. Soprano voice is the highest; mezzo-soprano voices are the second-highest range for singers.
For the castrati to sing in that high without using a falsetto, they were castrated before or in the early phases of puberty. In puberty, the larynx of both men and women will grow, causing their voices to become deeper. This vocal change is more noticeable in males than females. The vocal cords (or vocal folds) located within the larynx will grow longer.  They will also become much thicker than during childhood.
The singer's high child-like voices were retained due to the lack of testosterone in their bodies after the castration. Lack of testosterone causes a castrato to develop differently than males who experience puberty. Castrati would be very tall, and their bone joints will not harden in the same way as they usually would. This caused these singers to have "unusually long limbs" and ribs.
A castrato would develop a greater breath capacity and lung power than an average singer. This increased lung power and child-sized vocal cords produced higher and more flexible voices.
Why such a sacrifice? Their ability to sing upper register notes had two purposes. The first was to create an angelic-sounding voice that was considered highly desirable. The second was to replace the voices of females, who were banned from singing in churches or on stages.
Mutilation as a Legal Necessity
So, why not just allow women? Well, to answer that we must turn to the Catholic church, which forbade women from singing in all religious settings. Pope Sixtus V in 1588 banned women from singing in religious spaces and on stages in Italy.
Without women to sing the soprano parts, choirs would be incomplete. Young boys were certainly an option, one the Catholic church prefers today, but puberty would destroy their higher ranges and leave them unable to reach the required notes. The eternally feminine-sounding castrati were a perfect solution to the scarcity of soprano singers.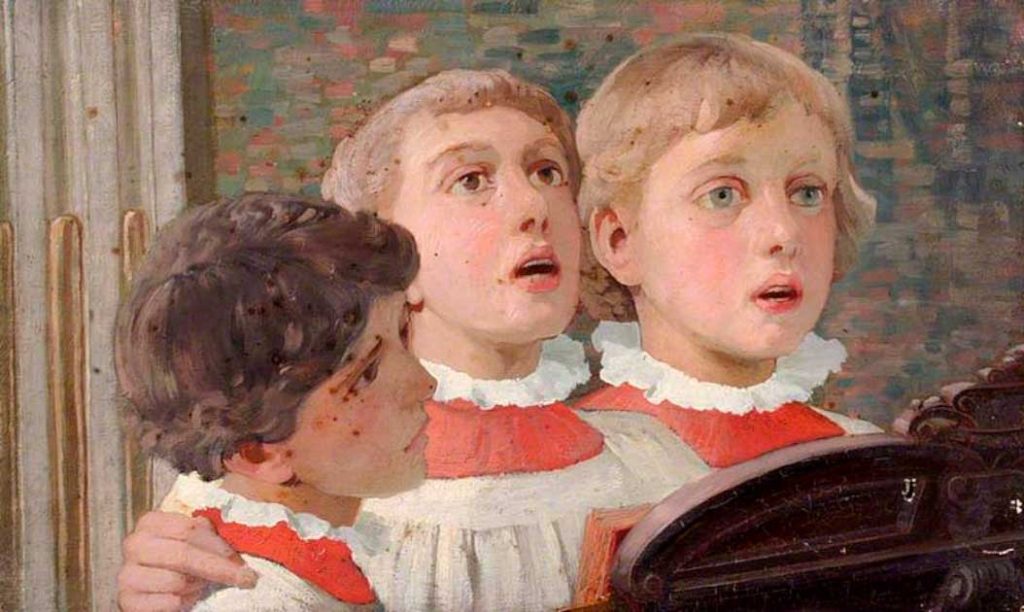 To be clear, this was never openly endorsed. Castration for punishment or for religious purposes unrelated to singing was the only legal reason for the castration of men, and the castration of boys for musical purposes was illegal.
However, accidents will happen. The explanation for why a boy was castrated often was "an accident with a horse" or "a freak wild boar attack." Which allowed authorities and the public to turn a blind eye to families mutilating their children to make a castrato. 
It is estimated that during the 17th and 18th centuries, over 4,000 castrati were created. The boys were either heavily sedated using opium or, grimly, experienced the surgery without sedatives or numbing. These procedures often came with an 80% survival rate and no guarantee of successfully becoming castrati in church choirs or operas. Children could die from stress, infection, or too much opium from a back-street "surgeon".
A Valuable Commodity
Becoming a successful castrato was desirable for many families, largely for economic reasons. Kidnapping upper-class boys, another approach adopted by the criminal underworld, proved to be a shockingly unsuccessful recruitment method.
The Church found greater success in offering any boy who had been in an "unfortunate accident" (castration) a guarantee of musical training, basic lodging, and food. For children with talent, their families were promised either money or a direct route to the priesthood. Many poor families would castrate and then send their boys to the Church in hopes of financial gain, a better life, or one less mouth to feed at home.
The future of a boy who demonstrated a "lack of skill" was at risk. He could be sent to a poorer church far from home where the congregants wouldn't notice this lack of skill. If a church were not satisfied, the boys would be kicked out. Once a castrato was kicked out of the church, they had to rely on begging and prostitution to live.
When Pope Innocent XI banned women from performing on stages in all Catholic countries, not just Italy, this new decree led to high demand for soprano voices in opera across Europe. The castrati became the stars of baroque vocal music, the perfect replacement for female singers in operatic performances.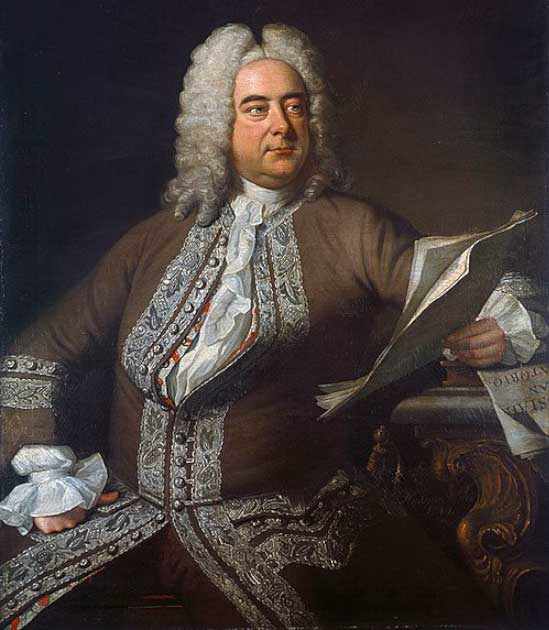 Some famous composers created roles specifically for a castrato's voice. George Fedrick Handel, known for his "Hallelujah Chorus", created many songs and two operas that included castrati. Serse (also known as "Xerxes HWV 40") had a castrato lead. Another composer who wrote music for castrato vocalists was Wolfgang Amadeus Mozart!
Castrati were rockstars at the time, and like modern rockstars, they became sex icons. They were desired as lovers by men and women. The castrati were seen as neither men nor women but beings who existed outside the traditional male/female gender roles. Casanova wrote about an orgy where women and castrati dressed as women, and the guests had to guess the gender of each person in line.
Women in England would have affairs with the more female-passing Italian castrati. The castrati were known to be invited to a party dressed as a woman to engage in sexual acts with a married woman while her husband watched. Many castrati would perform sex work for extra money, and both men and women were willing to pay a large sum to "enjoy the company" of a castrato.
The Angel of Rome
In the late 19th and early 20th centuries, the creation of new castrati became prohibited. Pope Leo XIII declared that the church was banned from hiring new castrati. Only pre-existing castrati were allowed to sing, until retirement or death.
At the start of the 20th century, only one castrato remained: Alessandro Moreschi. He was a member of the Sistine Chapel choir and was given the nickname "The Angel of Rome" at the start of his career, which began in 1873 at the tender age of 15.
Moreschi was the only known castrato to have produced a recording of his singing. While this record gives music historians and those who want to hear the last castrato sing, the quality is poor.
He was considered musically past his prime when recorded, and the recording devices at the time were rudimentary.  While the recording isn't the best, it is still the only record of what a castrato singing voice sounded like. In March 1913, the Angel of Rome, the last living castrato, retired after 30 years of singing in the Sistine Chorus and passed away in 1922.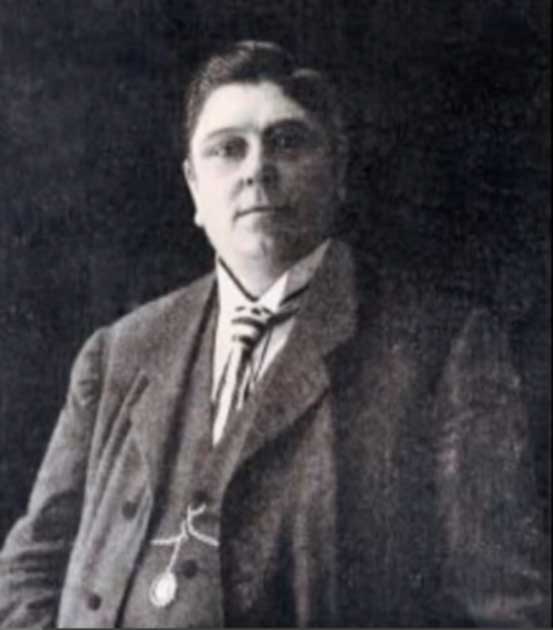 Today, there are no male singers who are castrati or castrated. There is a phenomenon that causes "natural castrati," men who sing in the soprano range. Natural castrati are caused by a genetic disorder that results in a person having hormone anomalies.
Klinefelter's Syndrome, also called XXY, is an example of one of these disorders. Individuals with genetic disorder's voices will not drop as they age. Soe men can also use falsetto to sing in the soprano range. These men are called countertenors and have the highest natural vocal range of male singers.
Today the castration of men for musical purposes is seen as unfathomably cruel, and the popularity of castrati was out of fashion by the 1900s. Singers known as natural castrato and countertenors are rare but not unheard of.
The American singer, author, and actor Chris Colfer who starred in the American TV show Glee is a countertenor. Other countertenors and "natural castrati" are David Daniels, baroque specialist Andreas Scholl, James Bowman, and Yoshikazu Mera.
Top Image: Farinelli, one of the most famous castrato singers of all time. Source: Jacopo Amigoni / Public Domain.
By Lauren Dillon