Edward Mordrake was born in the 19th century and was an intelligent and good-looking young English nobleman. Apart from his intelligence and skills, he was also a musician by passion and achieved success at a very young age. He was also a scholar during his academic career and was considered a figure to look up to.
But with all his blessings of knowledge and talents, he also carried a secret curse with him… he carried a terrifying second face in the back of his skull.
The second face that he had was described as appearing girlish and unnatural, and it led to Edward's introductory phrase: "Lovely as a Dream, Hideous as a Devil." 

A Modern-Day Janus?
There were many strange stories associated with the two-faced Edward Mordrake. The second face was said to replicate the opposite emotion to that on Mordrake's principal face. When Edward would cry in sorrow and sadness, the second face would prefer to smile or sneer, and vice versa.
The other face of Edward appeared much smaller than his first one and occupied only a limited posterior part of Edward's skull. There was no sign of intelligence or independent action from this face. The lips of the second face were noticed to be gibbering something at all times. But there was no audible voice from it.
The second face was thought to be quite creepy, and Edward was unable to sleep or rest at night. As per the stories, this was because Edward's "Devil twin" kept him awake by whispering hateful thoughts to him. Mordrake said that this other face never slept and kept on talking about things that relate only to hell.
Whatever the truth, his condition drove Edward mad, rendering him psychotic and suicidal by the age of 23. He decided to end his life and left a note behind. The note said that "Let this second face continue the hateful whispering in my grave." He also wrote in the note that he wanted this face to be destroyed after he was dead.
The Story Of The Two Faced Man
Soon after the death of Edward, the news of a two-faced man spread like wildfire across all of America. Medical professionals started research projects on Edward's condition, to understand more details about what he was suffering from.
In the year 1896, a couple of American medical professionals, Walter L. Pyle and George M. Gould, mentioned a story about it in their book "Anomalies and Curiosities of Medicine." The book held records of the most unnatural medical cases in history.
The Medical Evidence
This disorder is known in medical circles as "craniofacial duplication." This condition is also seen in animals and is considered a form of conjoined twin. In an identical case to that of Edward Mordrake, there was another man named Chang Tzu Ping, who lived till adulthood with additional facial features and an extra mouth.
A wax skull sculpture of Edward Mordrake has been preserved, and it showcases a head with two faces, with one replicating an evil appeal while the other has a normal structure. The pictures show a man who appears perfectly normal from the front, but with a fully formed head facing backwards from his skull.
The tragedy of Edward Mordrake and his devil twin driving him to madness and suicide makes for a good story, and so he entered into the public consciousness. He became a tale, and people still think of him as one of the most cursed men in the 19th century.
What Is The Truth?
There is not much information about Edward Mordrake's life, as his deformity led him to remain secluded. Edward used to say to his physicians that he was the one to bear this curse for the unforgiving deeds of his forefathers. Because of his life of seclusion, and the shocking nature of his case, many people consider the story to be fake.
 And indeed there is no surviving hard evidence to prove it is a true story. All that remains are the newspaper articles, such as those of the Boston Sunday Post. Here, in such pieces as "The Wonders of Modern Science," Edward's life was presented as completely true.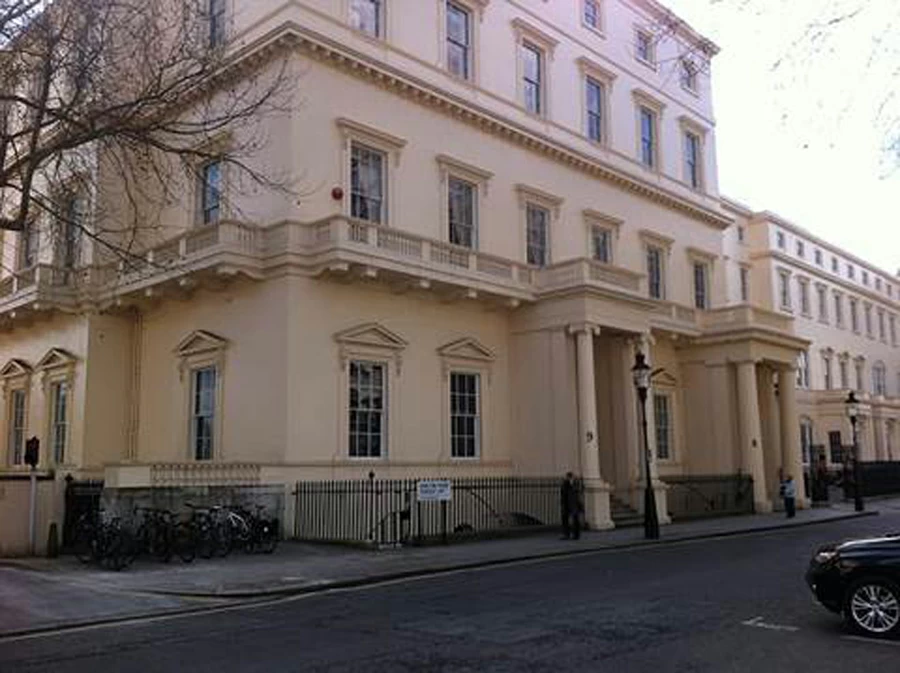 Most observers considered Edward's story as fake, as they thought that the other person talking was just in his mind. But the Royal Society claimed to have witnessed Edward's condition, and have investigated the second face. Given the scientific respectability of the Royal Society, this was enough for many people to start to believe in this story.
All of the images of Edward Mordrake that can be found today are artistic creations. There is no surviving real picture of Edward to prove his condition. Maybe the world wasn't yet ready to deal with such complex realities.
A Cruel Story
The story of Edward Mordrake was one of the most melancholic stories associated with human deformity. Edward was known to be the heir of a noble family in England. As per history, he never claimed the title and ended his life at the mere age of 23. He spent almost all his time isolated in complete seclusion due to his two-faced condition and avoided meeting his own family members.
Even though he attained many achievements in his life, he could not showcase them to the world and couldn't be a better version of himself. He was stressed, depressed, and devastated throughout his short 23 years on this planet. Was it his evil twin who killed him? Or was it society?
Top Image: Was Edward Mordrake real? Source: Kathy / Adobe Stock.
By Bipin Dimri