Romeo and Juliet is the singular most famous love story to have been ever written. The tragedy and ephemeral love of Romeo and Juliet have inspired many other stories and lovers in this world.
The captivating appeal of Romeo and Juliet lies in the lovers' defiance, their struggles and their ultimate tragedy, which speak to us all. The innate pain, sadness and eternal young love appeal to people searching for romance.
In the tale of Elvira Madigan and Sixten Sparre many have found parallels of the tragic love of Juliet and her Romeo. Who were these star-crossed lovers? 
Who was Elvira Madigan? 
Born Hedevig Antoinette Isabella Eleonore Jensen, Elvira Madigan was a beautiful tightrope dancer and circus artist, described as a beauty by all who saw her. Born in Denmark on December 4, 1867, the girl was born into the circus: her parents both also worked in the circus.
It was natural for her to follow them into a career as a circus performer, but little else survives of her domestic life as a child. Little is known of her parents apart from their names: she was the daughter of the Norwegian performer Miss Ulbinski or Laura Madigan. Her father was Danish and was named Frederik Peter Jensen, and she had a half-brother named Oscar Madigan, who also became a circus artist.
In the 1870s, Hedevig first trained to become a slack line dancer. She was known by her birth name until 1879, at which point she was ready to adopt a stage persona and dazzle the paying public as Elvira Madigan.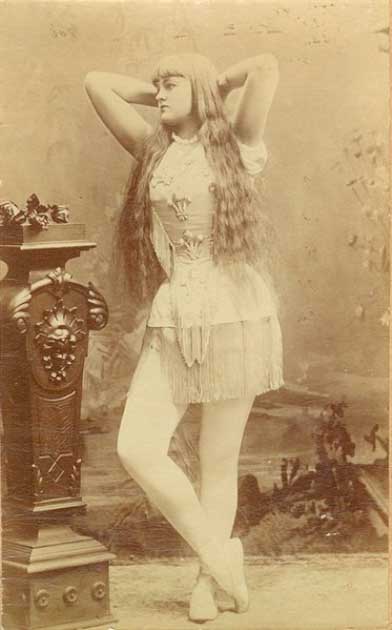 Later on, her family adopted another girl, Gisela, who also went on to become a tightrope dancer. Gisela and Elvira grew up and trained together. They would also perform a number of tricks together.
Their performance became famous in the audience, and they were invited to perform in elite circles and in large audiences. The girls were even invited to perform in front of the Danish royal family, after which the king awarded each girl a golden cross. After Gisela left the circus, Elvira continued as a solo act and went on to win even more renown. 
Meeting Sixten Sparre 
At the beginning of 1888, when Elvira Madigan was performing in Kristianstad, she was spotted by a dragoon lieutenant named Sixten Sparre. The moment Sixten Sparre saw Elvira, he was infatuated. Unfortunately the young soldier was married already, but his marital status did not stop him from falling for the beautiful Elvira.
Elvira Madigan shone like a star when she walked on the tight rope. She had a spectacular figure, honed by years of training in the circus. Her beautiful features and long hair captured Sixten Sparre's heart. He decided to pursue her affection. 
Sixten Sparre was a Swedish nobleman and Lieutenant. He was also a journalist and poet. Born on September 27, 1854, in Malmö, Sweden, he was thirteen years older than Elvira. He had made a good marriage to Countess Luitgard "Lycka" Adlercreutz and was the father of two children.
But all of this was as naught for Sparre, who sought out Elvira and started exchanging letters with the girl. At first, Elvira was not so interested in him. She tried to end their correspondence many times but could not be successful.
Sparre was persistent and tried to persuade Elvira to leave her family and circus career behind to marry him. The Lieutenant had even threatened to kill himself if Elvira did not elope with him. He had also hidden his true marital status and financial status from Elvira. It is possible that if she knew the truth behind his nobleman garb, she would not have deserted her family to be with him. 
Although Sixten Sparre was a nobleman and had much respect in society, he was not financially well off. He had lost all his fortune and was in heavy debt. Whether all this Elvira knew before elopement or after is not clear. At first, Elvira Madigan tried to avoid Sixten Sparre's advances for marriage. However, after a nervous breakdown and much pursuit, she finally agreed to elope with Sparre. 
On May 28, 1889, she left her family's circus camp and secretly stole away with the lieutenant. Until her elopement, her family was unaware of the exchanges between her and Sixten Sparre. Sparre had prepared well, taking two months of leave from his post before going to meet Madigan in Bollnas.
They then went to Stockholm. By this time, Madigan's family knew what had happened to their daughter, and her mother tried to catch her before she went any further. The couple, however, managed to escape and went to Svendborg, where they lived for almost a month in the city hotel. 
A Tale of Woe 
Trouble started brewing for the couple when the hotel presented them with a bill for their stay, and Sparre could not pay it. Sparre's debts were the ruin of him, and Elvira shared his misery. The couple went on to Tasinge, where they lived in a guest house for some time until all the rest of the money was gone.

There, on July 18, their story would end. Unable to be together, the couple went to the forests in Tasinge, and Sixten Sparre killed his lover Elvira with his service revolver. After killing her, he killed himself with the same gun the next morning.
Their bodies were discovered near each other three days after the deaths. Their tragic death and romantic love became legendary, and there have been many stories, poems, and movies based on this real story.
The Elvira Madigan Sixten Sparre affair was put into stone for generations to come when the two lovers were buried side by side at Landet's cemetery in Tasinge. To this day, the memorial remains to honor their love. 
Top Image: Sixten Sparre and Elvira Madigan. Source: Carl Krook / Public Domain; Unknown Author / Public Domain.
By Bipin Dimri