Approximately 80 km (50 miles) southwest of Wroclaw in Poland, the Owl Mountains dominate the landscape. They are one of the oldest mountain ranges in Poland and are made up of steep, inaccessible terrain bursting with overgrown forest flowing up against the Czech border.
Here in 1943, as the war began to turn against the Third Reich, Hitler ordered the creation of an underground complex known as Project Riese or "Giant". This mysterious, huge and top-secret operation was one of Hitler's most ambitious schemes. However, there is little known about the project and its purpose. As such it remains one of World War II's greatest mysteries.
Project Riese
Whatever was going on here, the project was on a vast scale. Some 90,000 cubic meters (3.2 million cubic feet) of excavated concrete tunnels were carved into the Owl Mountains with seven major access points which lead to Walim-Rzeczka, Jugowice, Wlodarz, Sobon, Sokolec, Ksiaz Castle, and Osowka.
Anyone who walks through the mountain tunnels today will find frightening traces of military barracks, warehouses, bunkers, buildings, and tunnel openings seemingly going nowhere. Many of these had been boarded, bricked, and blocked by cement bags. Some were filled with water whilst others seemed to stretch on into the unknown.
In 1943, the Allies began their air raids against Germany and the Third Reich. In response and in desperation, Germany began to decentralize its infrastructure and move underground. This area of Poland was an ideal location for these complex and secret underground locations.

The mountains were perfect for the role, a severe hinderance to Allied attacks and in an area with a strong mining tradition. The Riese Complex seems like it was principally built to house an underground arms factory. It is remarkably similar to other contemporary armament sites.
In order to build the Riese complex, Hitler used Polish, Soviet, and Italian Prisoners Of War under conditions of intense labor. They were all prisoners originally housed in the Gross-Rosen concentration camp. The conditions were truly horrific with typhoid rampaging through the camp.
Many escapes were attempted but few succeeded. The process of building this complex was not quick. Hitler gave a directive in April 1944 to transfer the production of this project to the Todt Organization headed by Albert Speer, the great architect of the Third Reich.
Albert Speer changed the direction of the project. He chose to make the Ksiaz Castle their base of operations and dug an astonishing two kilometers (1.2 miles) of tunnels out of the bedrock beneath the castle, connected to the surface by a fifty-meter (165 feet) elevator shaft.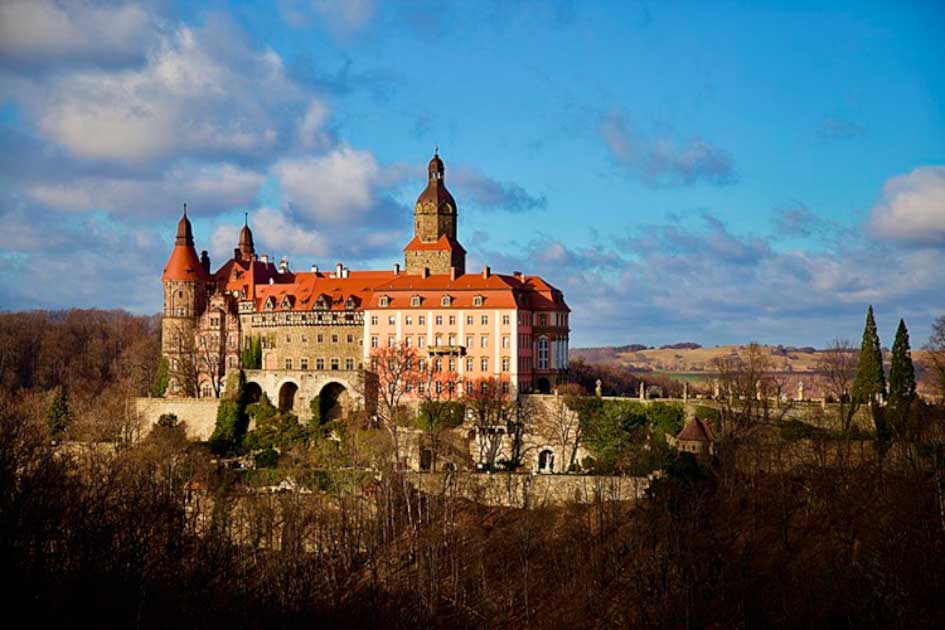 According to what survives of the contemporary documents and witnesses, Hitler planned to make his secret headquarters in the castle along with the Wehrmacht. However, Hitler's subordinates thought this to be on the verge of madness.
According to Speer's records, he believed there were 213,000 cubic meters (7.5 million cubic feet) of tunnels in the mountains. However, today there have been less than 100,000 cubic meters (3.5 million cubic feet) uncovered.
Accounts of the tunnels suggest that the illogical arrangement of the passages, as well as the inability to fully explore the tunnels has made it impossible to corroborate the true size of the complex. It is thought that the tunnels were eventually meant to be linked with an underground railway line. And here things start to get interesting.
Why was it Buried? 
Numerous theories have been circulated about why the tunnels may have been built. Whilst sources point towards a headquarters being a prime purpose, some writers believe that the sources are too forthcoming about German plans and must have been used to hide the true purpose.
Some believe that there was a super weapon in development here, but there is nothing to suggest that this was the case. Others, however, believe that it was used to hide confiscated Nazi treasure including the missing gold and treasures from Wroclaw and the famous Russian Amber Room which disappeared from Saint Petersburg.
Worse than this, the mass graves of prisoners who worked on the complex have never been found. This leads to a horrifying conclusion: were they herded into the complex before it was detonated, either crushed by the destruction of Riese or sealed in to die?
What about the Gold?
In August 2015, two men named Andreas Richter and Piotr Koper claimed that they had information on the buried Nazi gold train from a deathbed confession. The Polish government, who interestingly found their story plausible, negotiated with them. The treasure hunters requested a 10% finders fee for anything that they retrieved.
Their evidence for the train was supplemented by Ground Penetrating Radar that showed a hitherto unknown underground shaft. The local government swept in with the military who conducted a non-invasive search. However, they found nothing.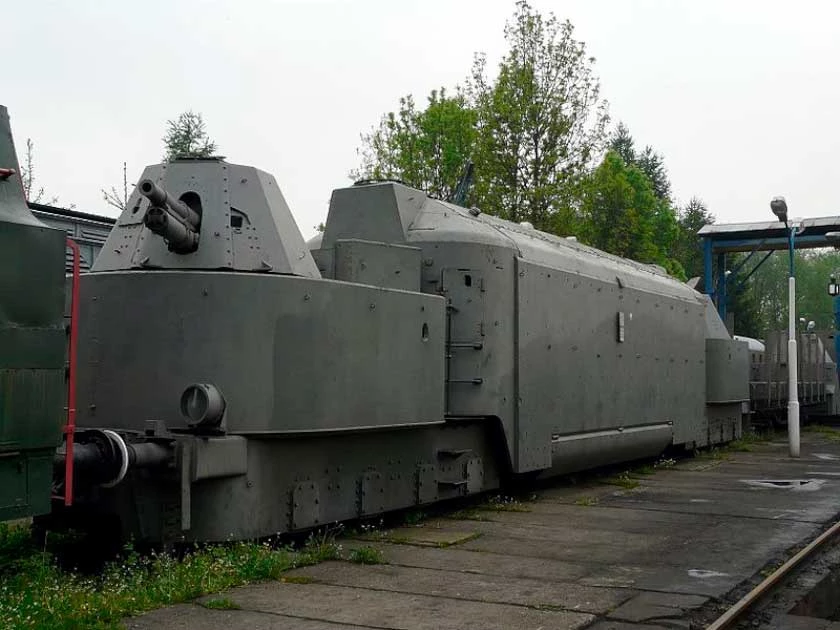 The two treasure hunters were not deterred from searching for the gold train. They secured permission to dig and began work in 2016. The works were halted after only seven days when no tunnel, tracks, train, or treasure revealed itself.
The radar images were concluded to be natural ice formations. These initial investigations sparked interest around the world and many treasure hunters began searching to boost tourism in the local area.
The two treasure hunters who began this entire search are no longer a partnership. Despite having concrete faith that they would eventually find the hidden treasure left by the Germans as they fled Wroclaw and Walbrzych at the end of World War II. Andreas Richter, the partner of Piotr Koper, has finally called time on the search. Koper has vowed to continue.
Richter told the press that whilst he hadn't lost faith in finding the treasure, but he still believed it was there, saying "I am 95 percent sure it exists". He revealed that he was frustrated by inaccuracies in the excavation processes. Richter believes that the initial excavation did not go deep enough and that the second excavation never came around because Koper kept delaying the work.
Richter revealed that he had become a little disillusioned with the process and that he did not spend any more money on it. He revealed that it had cost him $93,400, for little reward. Though he does not consider it a waste as he has learned a lot and had a good time.
Koper remains unfazed and wants to continue his search despite leading historians and experts saying that no such train existed. What remains true is that whilst there has been no gold found underneath the ground it has proved to be a diamond for the local town of Walbrzych who have been able to cash in on the tourism that this story has generated.
Is there a hidden Nazi gold train under the mountains of Poland? Until all the tunnels in Project Riese have been fully explored, nobody can say for sure.
Top Image: The purpose of Project Riese is unknown, but obviously of extreme importance. Could the rumored Nazi Gold Train be hidden here? Source: Przykuta / CC BY-SA 3.0.
By Kurt Readman 
References 
BBC. 2015. Poland radar image 'almost certainly Nazi train'. Available at: https://www.bbc.co.uk/news/world-europe-34090165 
Day, M. 2016. Nazi gold train hunters defy sceptics and begin digging for treasures. Available at: https://www.telegraph.co.uk/news/2016/05/09/nazi-gold-train-hunters-defy-sceptics-and-begin-digging-for-trea/ 
DW.com. 2022. Fabled Nazi gold train: Is the hunt over? Available at: https://www.dw.com/en/fabled-nazi-gold-train-is-the-hunt-over/a-44924951 
Elgot, J. 2015. Deathbed confession may have revealed location of 'Nazi gold train'. Available at: https://www.theguardian.com/world/2015/aug/28/nazi-gold-train-deathbed-confession-may-have-revealed-location 
In your pocket. 2020. Complex 'Riese' & the Legend of the 'Nazi Gold Train'. Available at: https://www.inyourpocket.com/wroclaw/complex-riese-the-legend-of-the-nazi-gold-train_71209f